Blink, and realize it's no dream. Envisage the 1001 Nights. That's the ancient city of Sanaa in Yemen.
Magical tower houses.
Narrow alleys.
Veiled women.
The Muslim call to prayer.
---
Sanaa is one the oldest continuously-inhabited cities in the world, and believed to have been founded by Shem, the son of Noah.
For more than 2,500 years it has situated in a valley at an altitude of 2,200 meters.

And since the time of Mohammad, Sanaa has been a center for the propagation of Islam.
Old Sanaa has more than 100 mosques.
And 12 hammams (public bathhouses) and 6,500 tower houses – all built before the 11th century AD.
The old city is surrounded by walls 9–14 meters high.
The ancient skyscraper houses sport white geometric patterns laced on mud-brick – like gingerbread houses with white icing.
Windows often gleam with colored glass.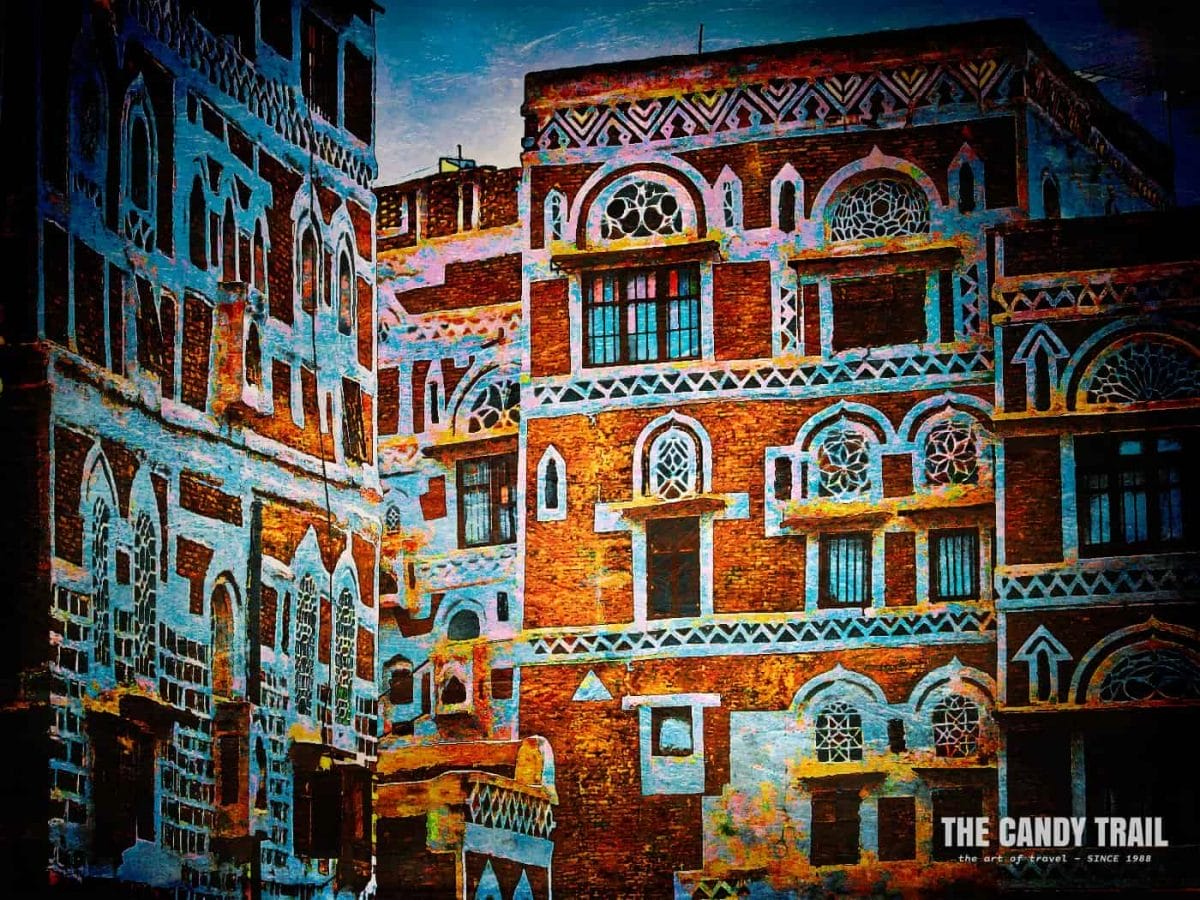 Sanaa was declared a World Heritage Site in 1986.
Inside the home, interior walls are white-washed, stairs narrow, thick timber rafters stretch the ceiling.
I stayed a number of days in a family-run guest-house, deep amid the magical, ancient city of Sanaa.
Travels in Yemen – 2005