The fireworks, the color and noise is intense. Exciting.
Amid this Maya-flavored festival for Saint Francis – or in Spanish: San Francisco de Asis – I stand with crowds of Maya admiring the spectacle.
I'm in Panajachel, on the shores of Lake Atitlan in Guatemala, and it's early October, with the main day of the festival held today, on the 4th.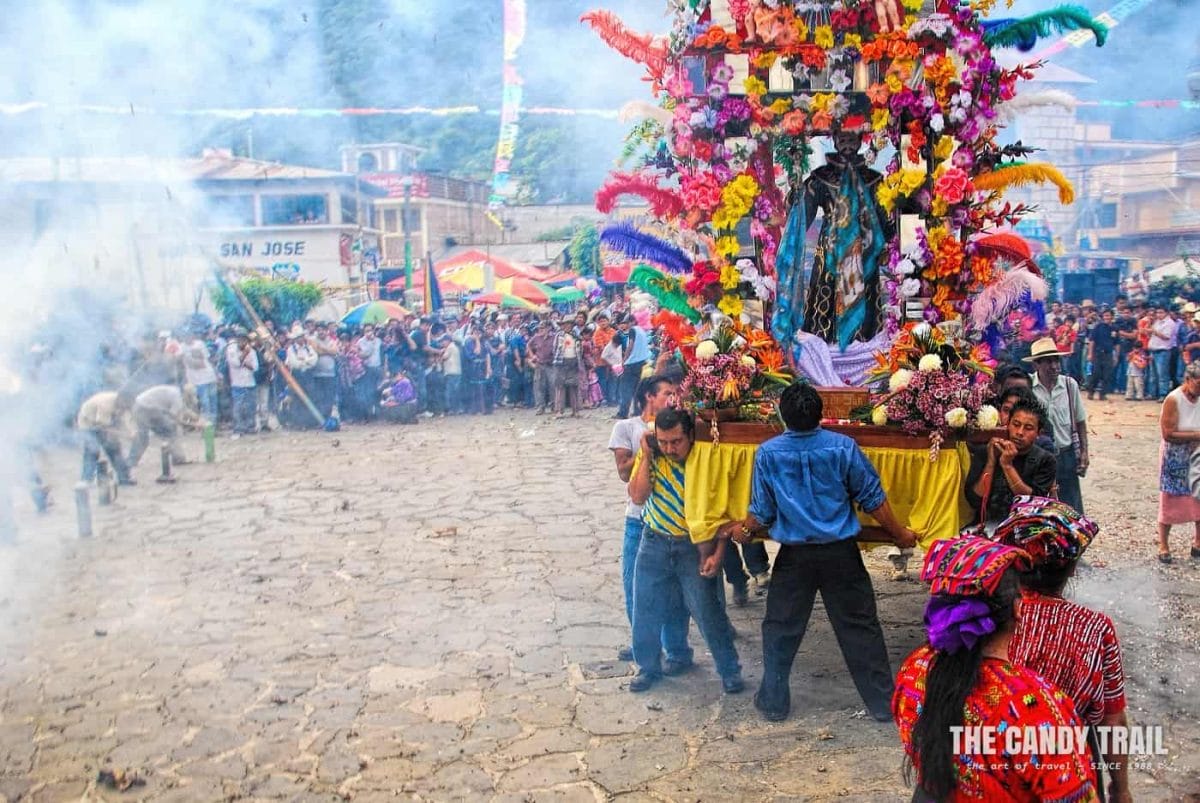 This festival celebrates Saint Francis of Assisi – as most Maya in Guatemala today are Catholic.
And while performers' masks are distinctively European, the local Maya also infuse their own traditions and colors into this festival.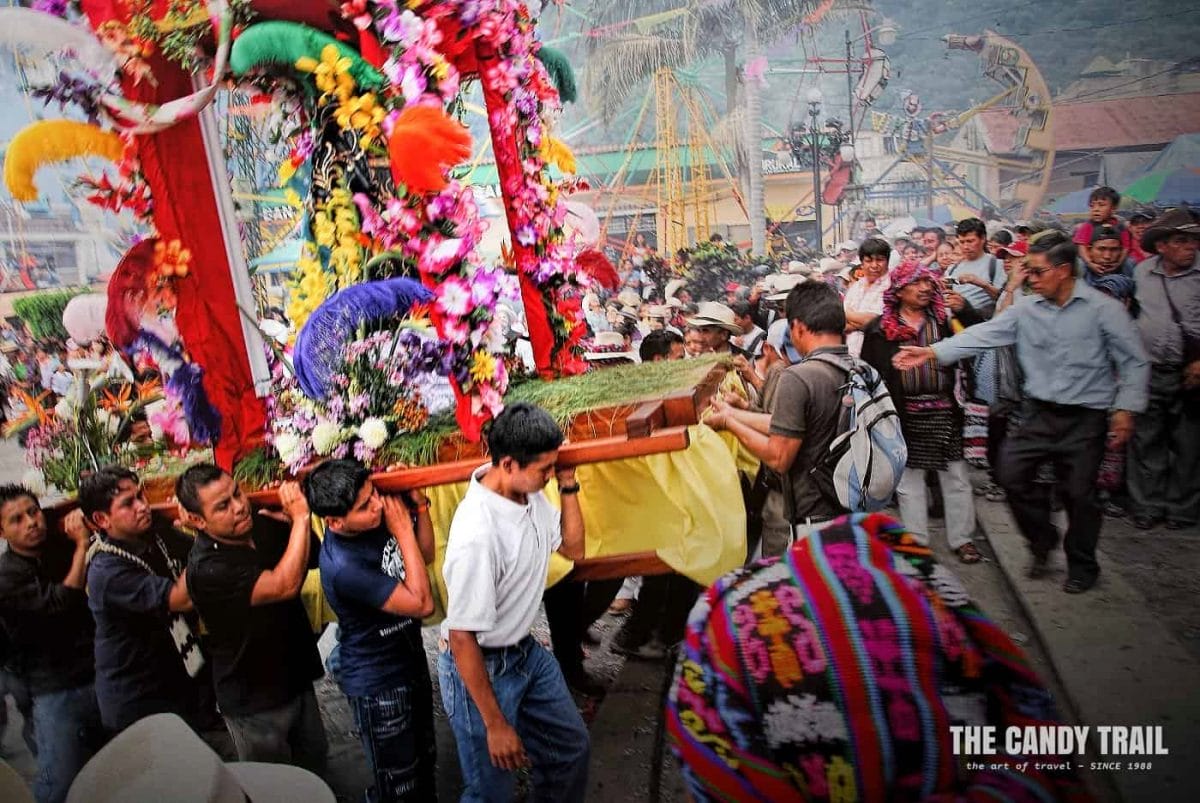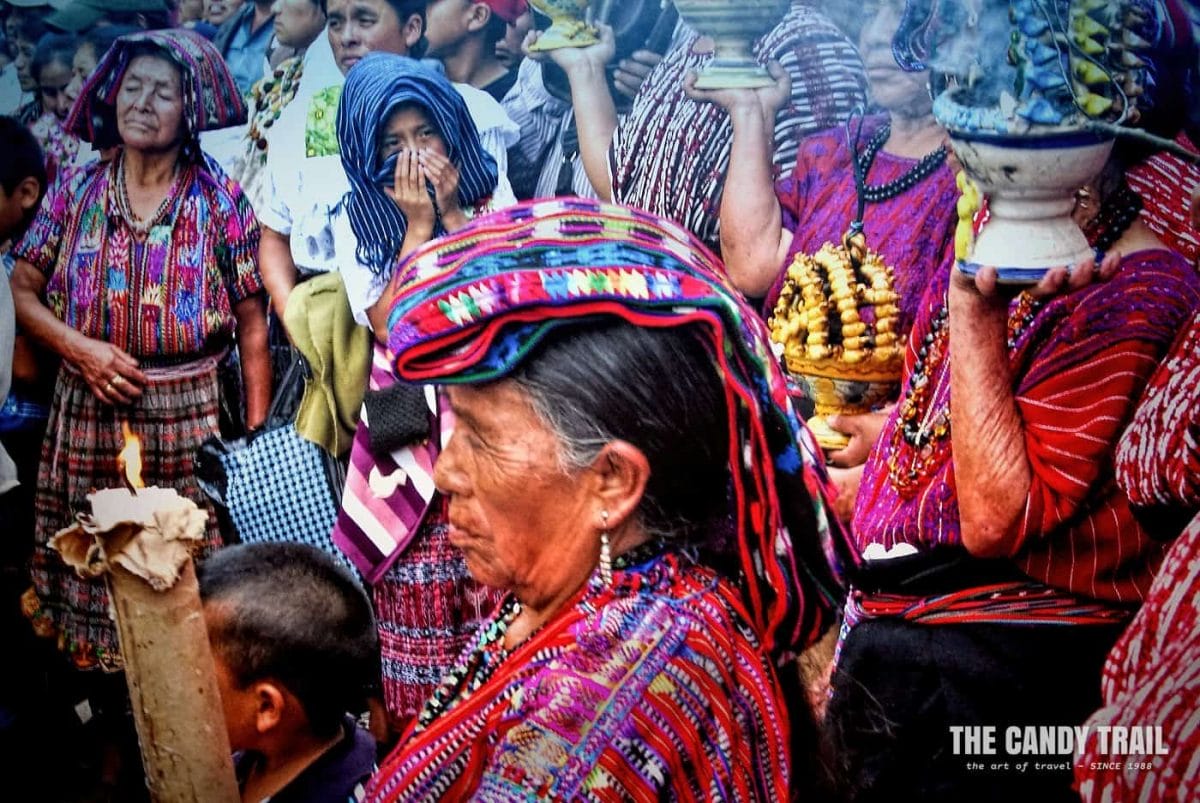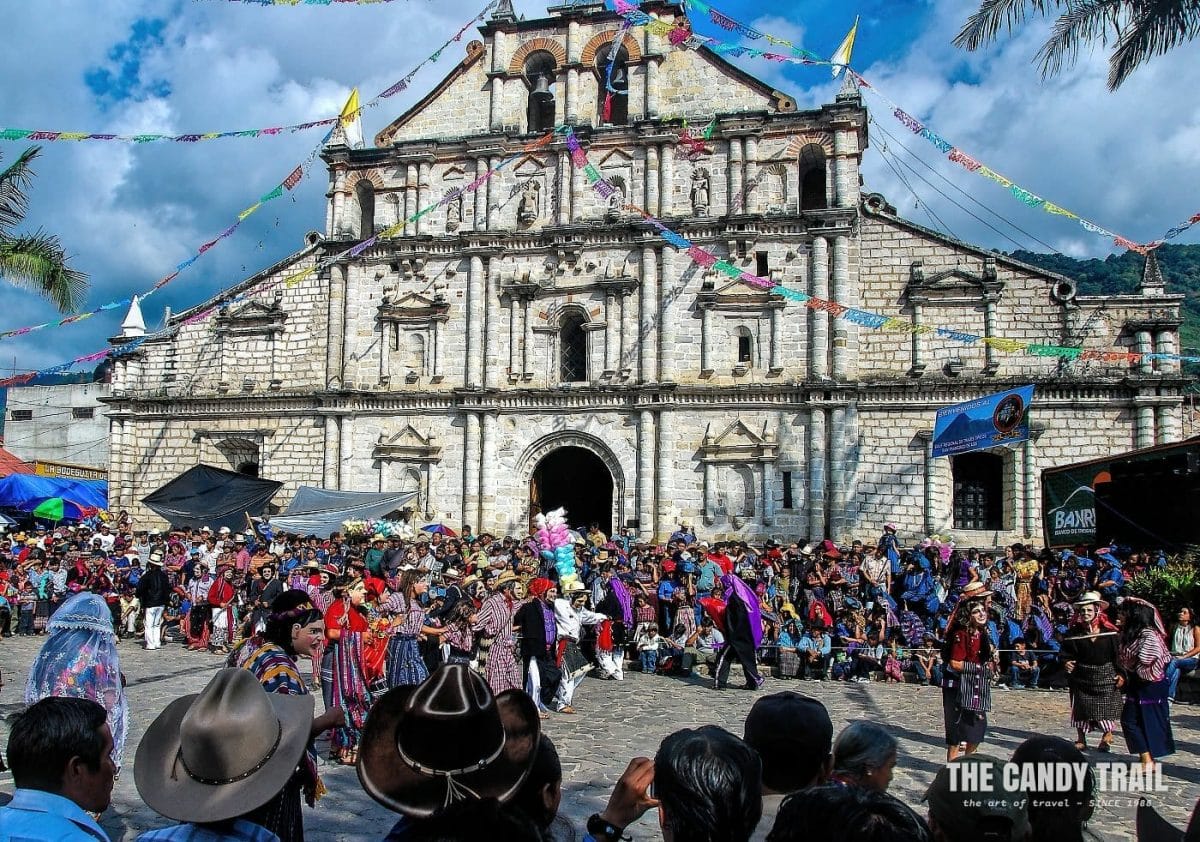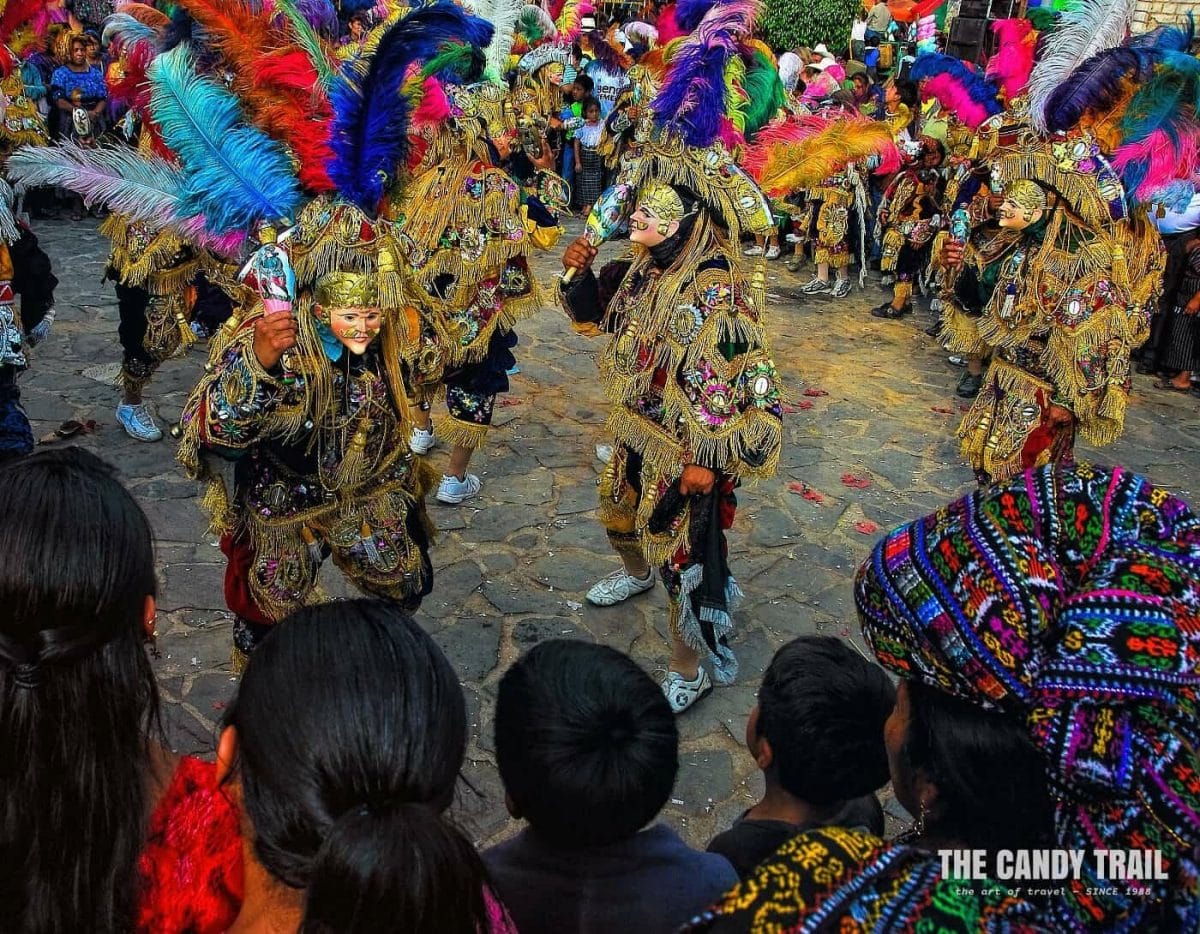 I was staying some months on the opposite side of the Lake Atitlan in the town of San Pedro, so I came over for the main day celebrations of the San Francisco de Asis Festival.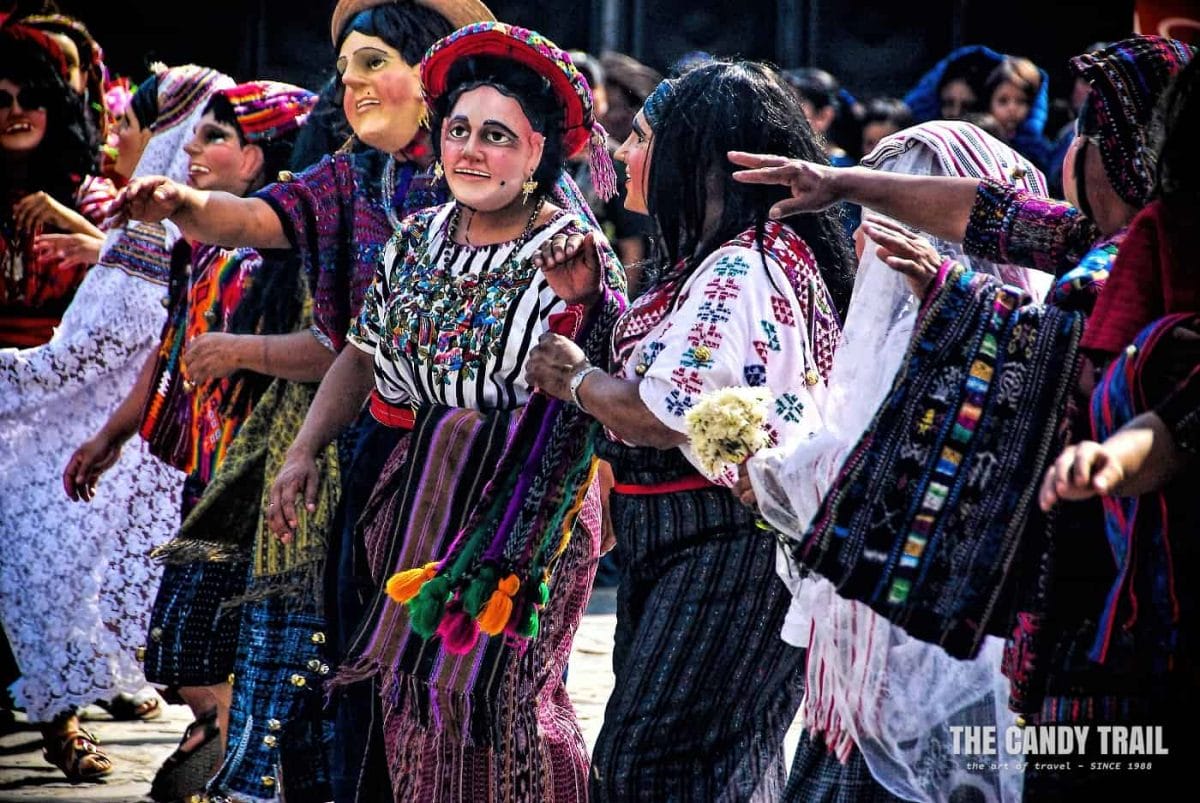 The Festival of San Francisco de Asis was a day of fireworks, carnival performances, fairground rides, shack stalls, and solid drinking.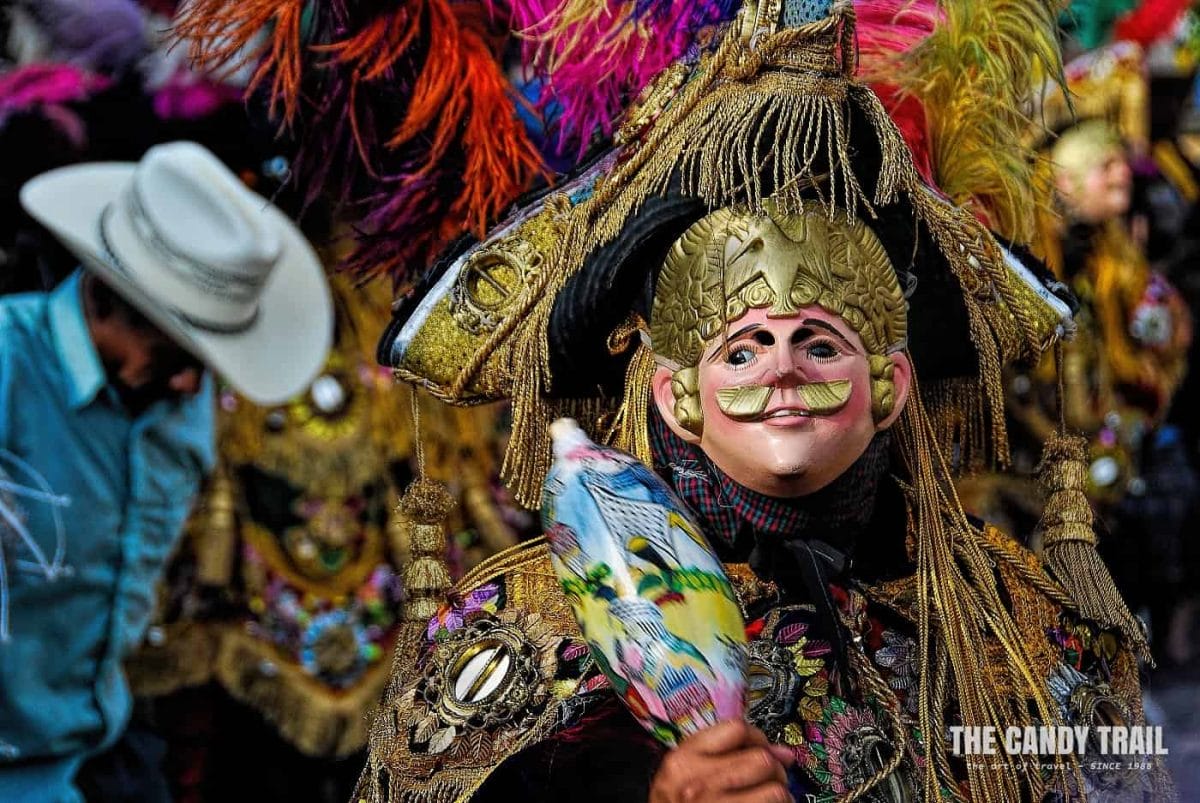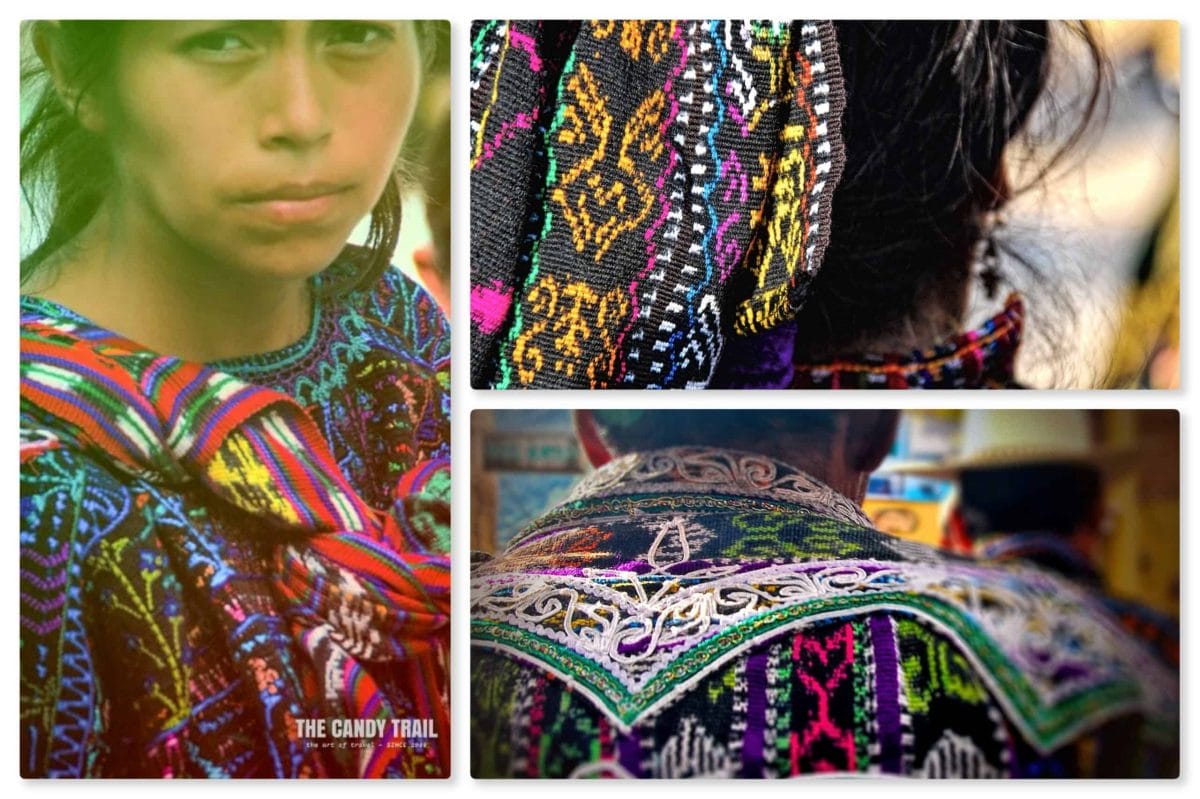 And strangely, I saw no other Westerners present. I stayed over that evening, drinking long into the night with young Mayan men.
Travels in Guatemala – 2009
---