The Minab market is a unique mix – even to my well-traveled eyes.
It's the way women dress: colorful hijab scarves or black chador cloaks, yet more intriguing are their bird-like masks.
---
Masked Women of Iran – Watch the Video
---
These masks originate from Arabia.
It's said they were adopted by Arabian women to thwart the advances of Portuguese slave traders some centuries ago.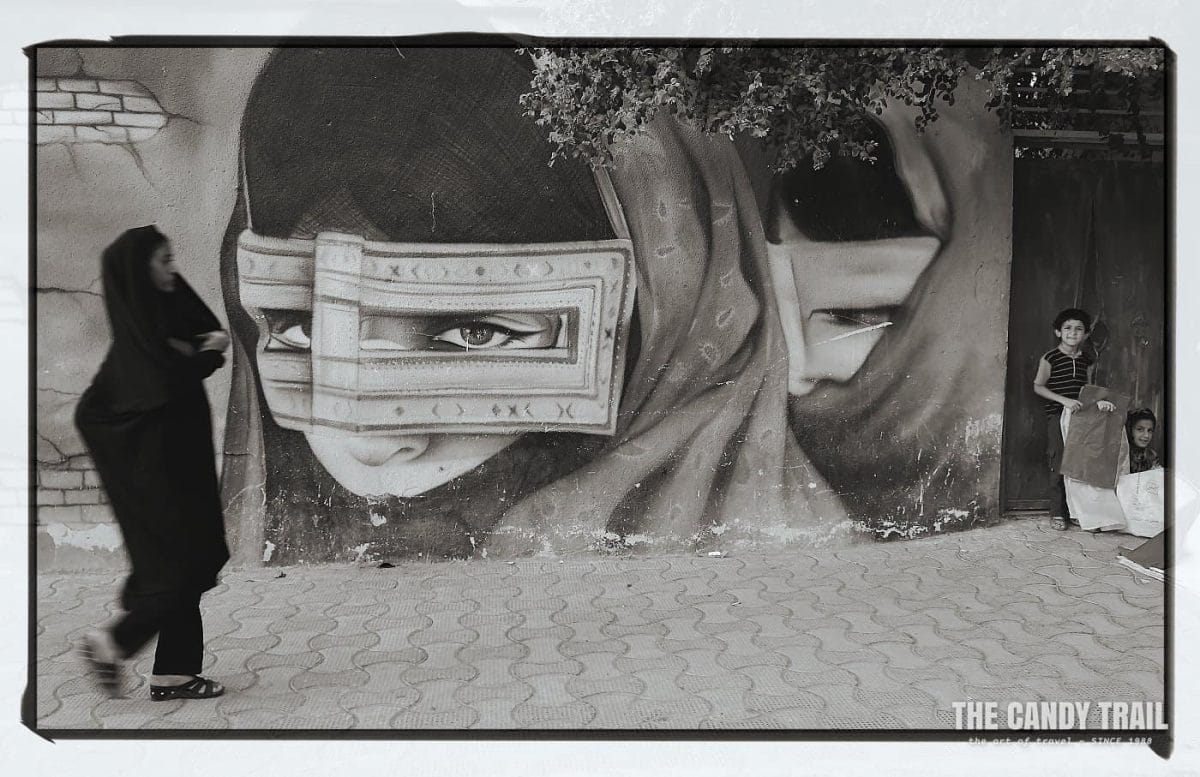 And it's this attire – along with the different ethnic faces, which reveals something of Minab's history; once a trade hub on a route linking Iran (Persia) with Arabia, Pakistan and Africa.
The weekly market at Minab is held every Thursday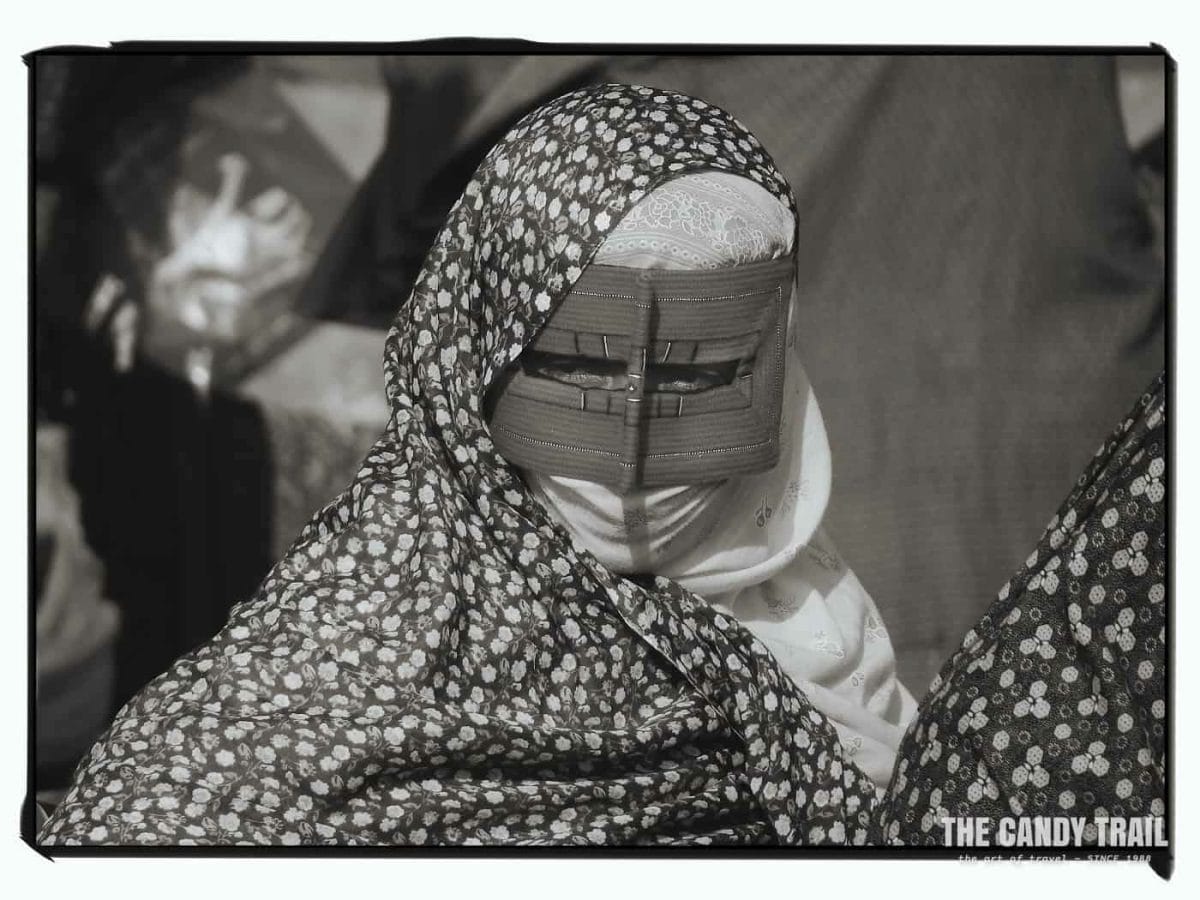 The "Panjshambe Bazaar" attracts people from all over the Hormozgan region of southern Iran. Languages spoken include a Minabi dialect of Farsi, alongside Arabic and Urdu.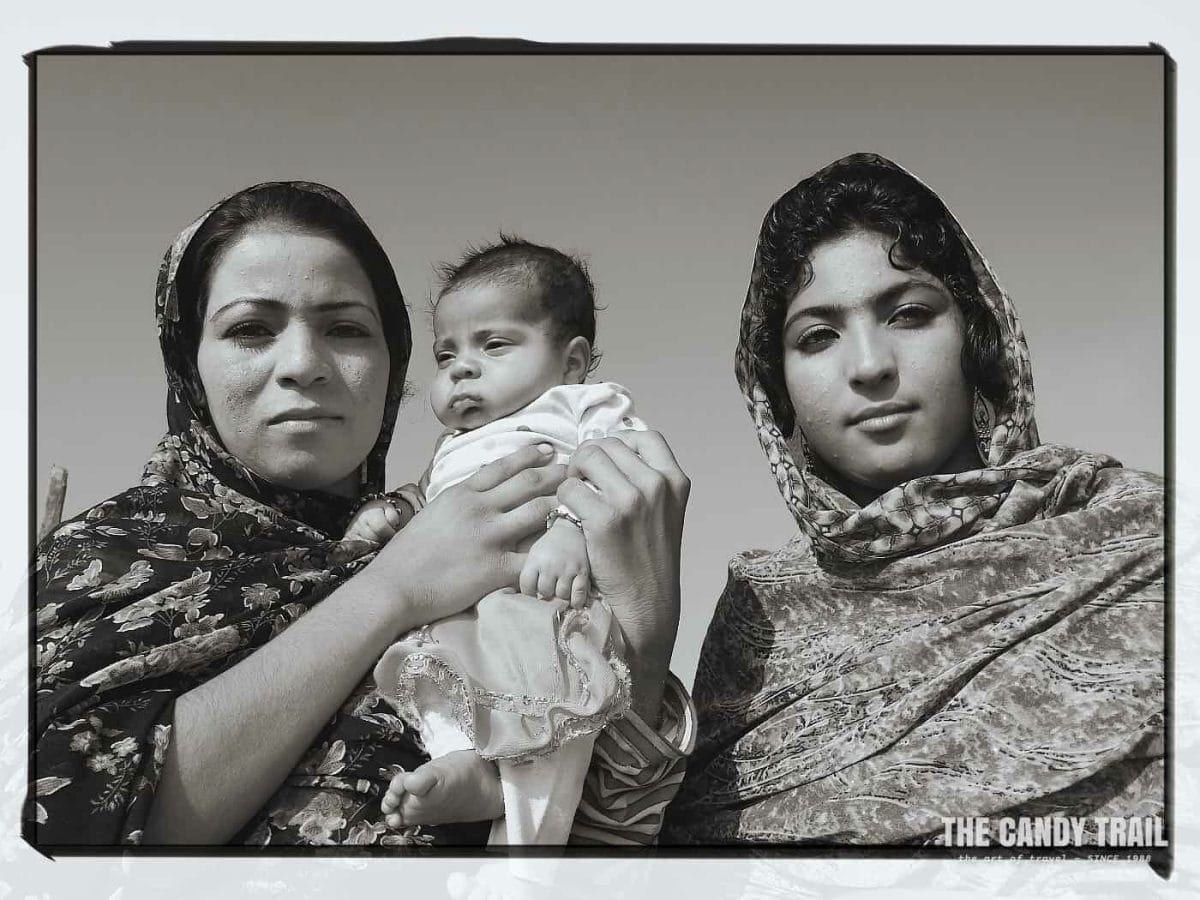 But again, it's the women of Minab Market that make it an attraction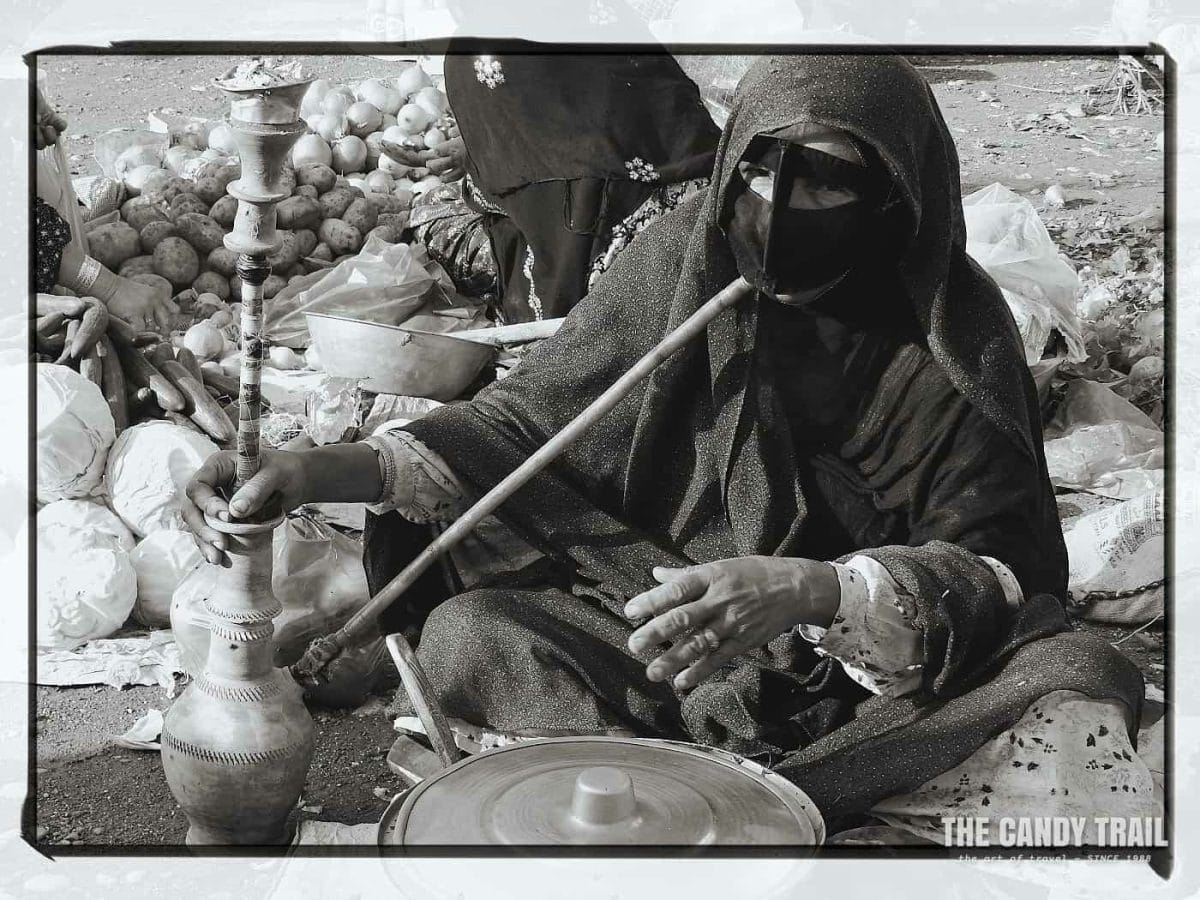 Photographing people in conservative Islamic societies is often difficult. (Likewise tribal Africa and indigenous Andean cultures).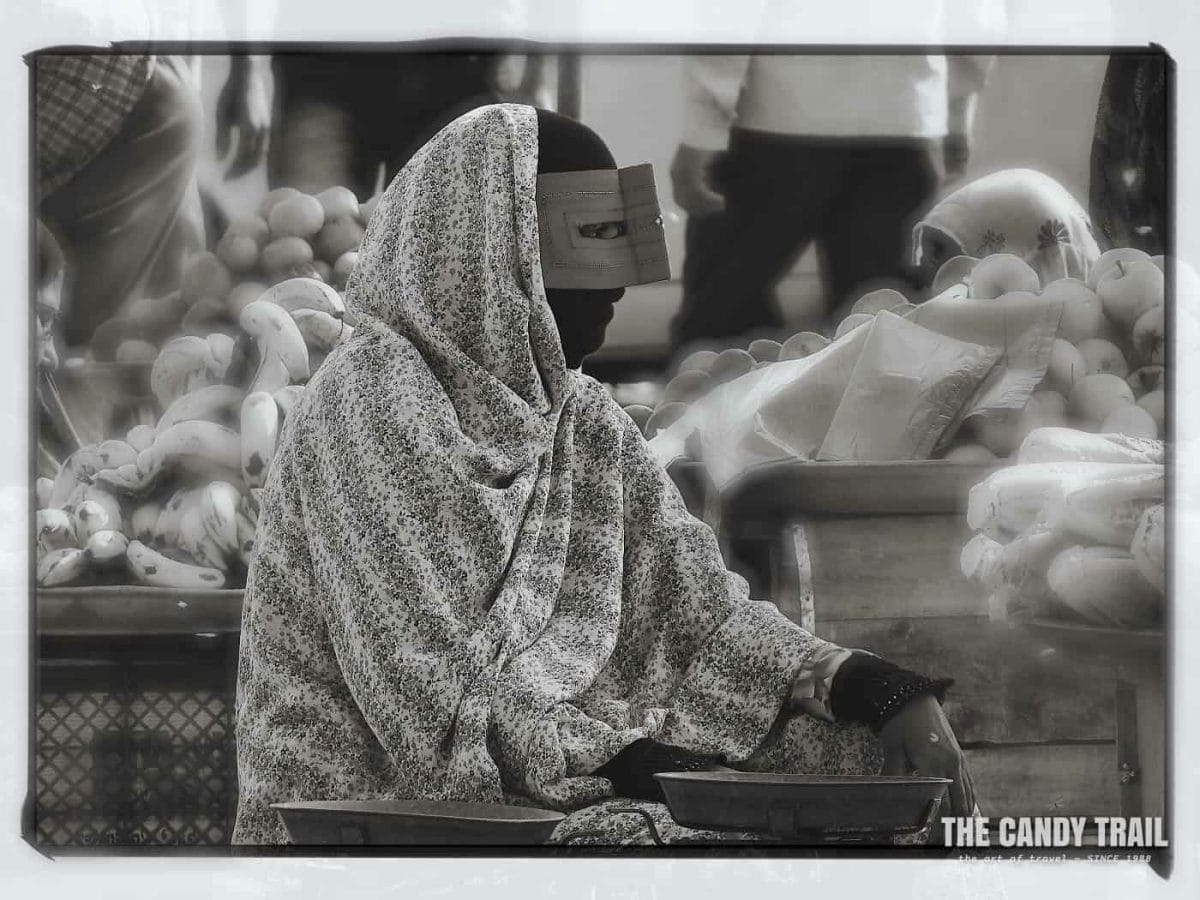 Many remain wary of cameras and strangers at Minab Market.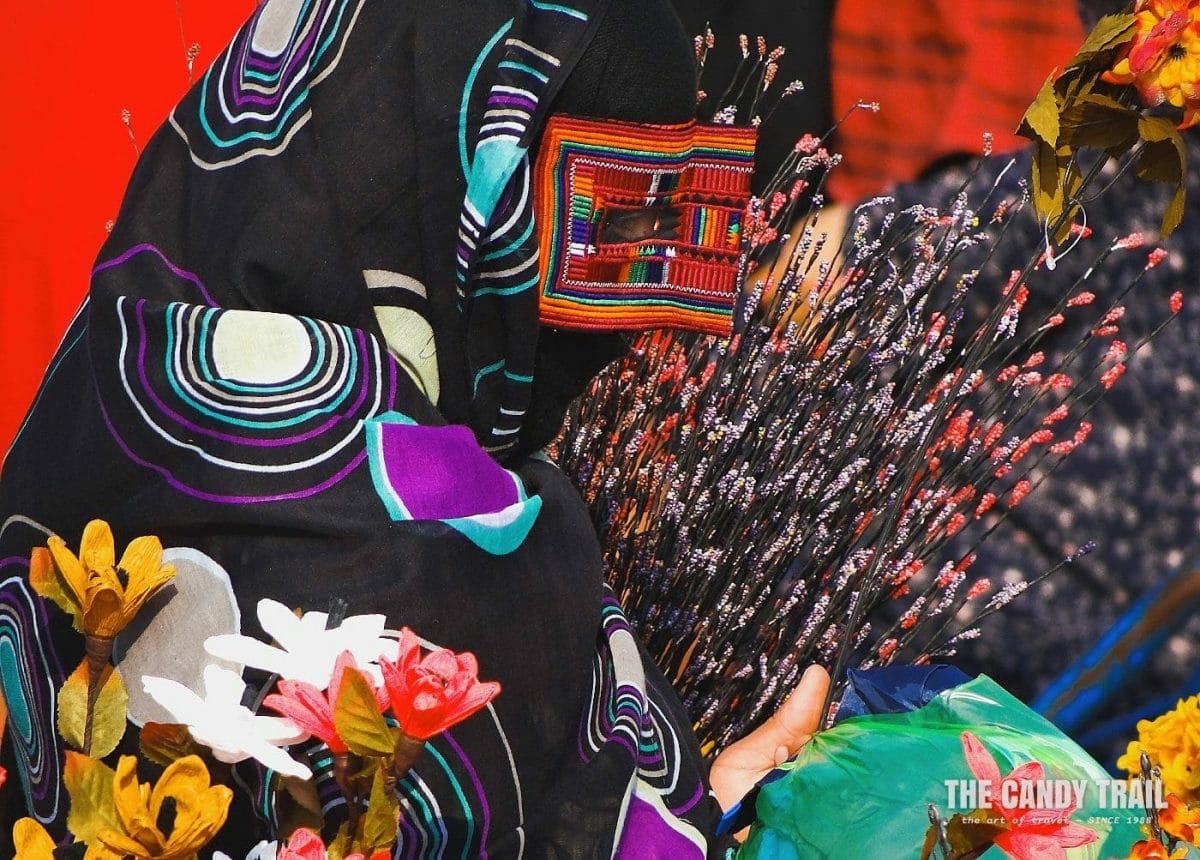 And being a foreign male in an Islamic country (and without a local fixer) often means the best photos are never taken.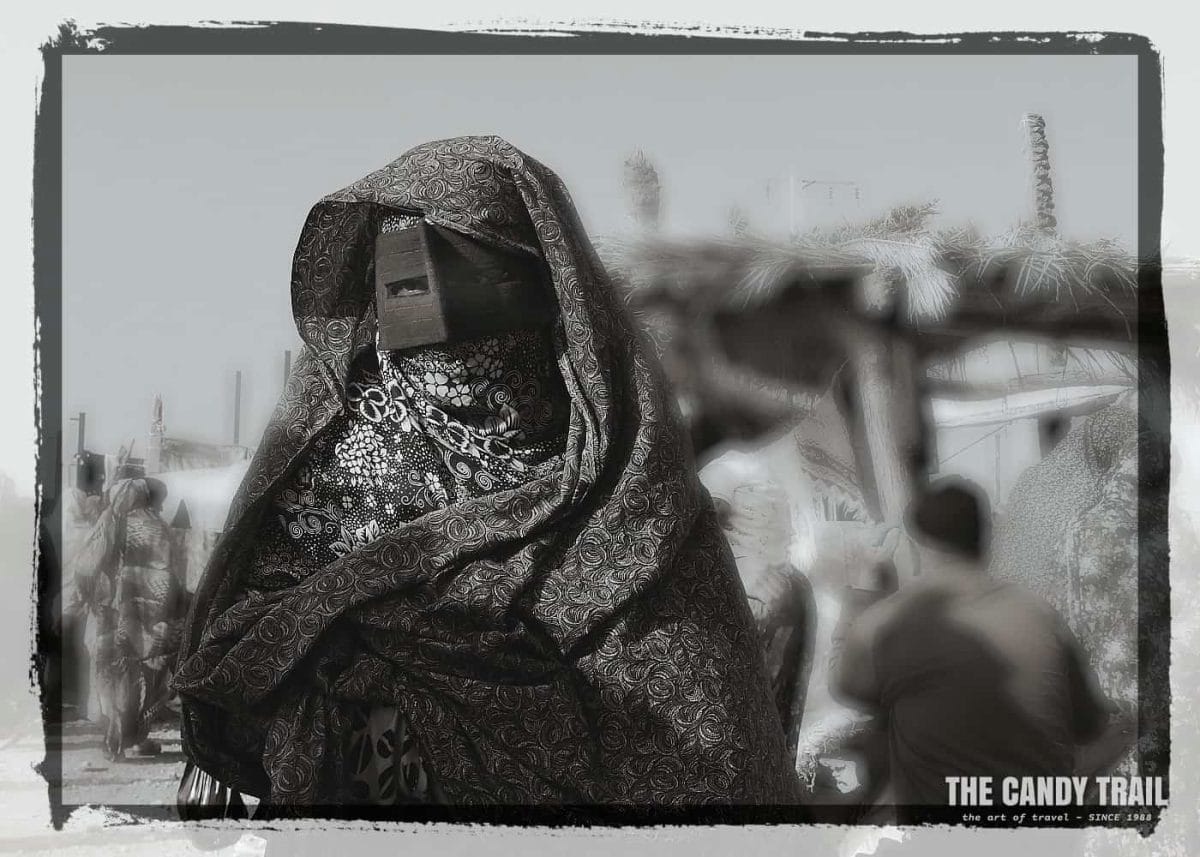 I shoot discreetly in public places but ask permission for conventional portraits.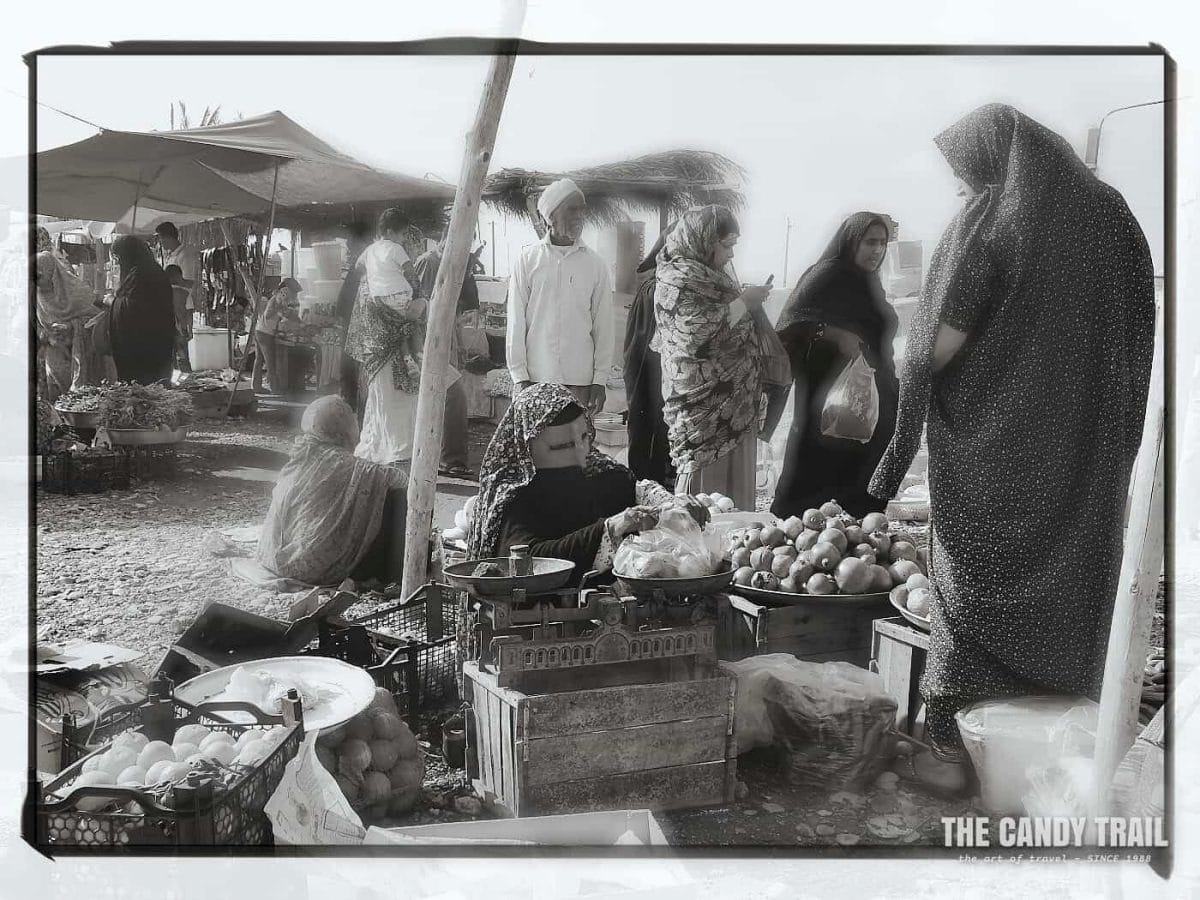 When asked by local folks why I photograph I answer. I am not a professional. I won't sell your image.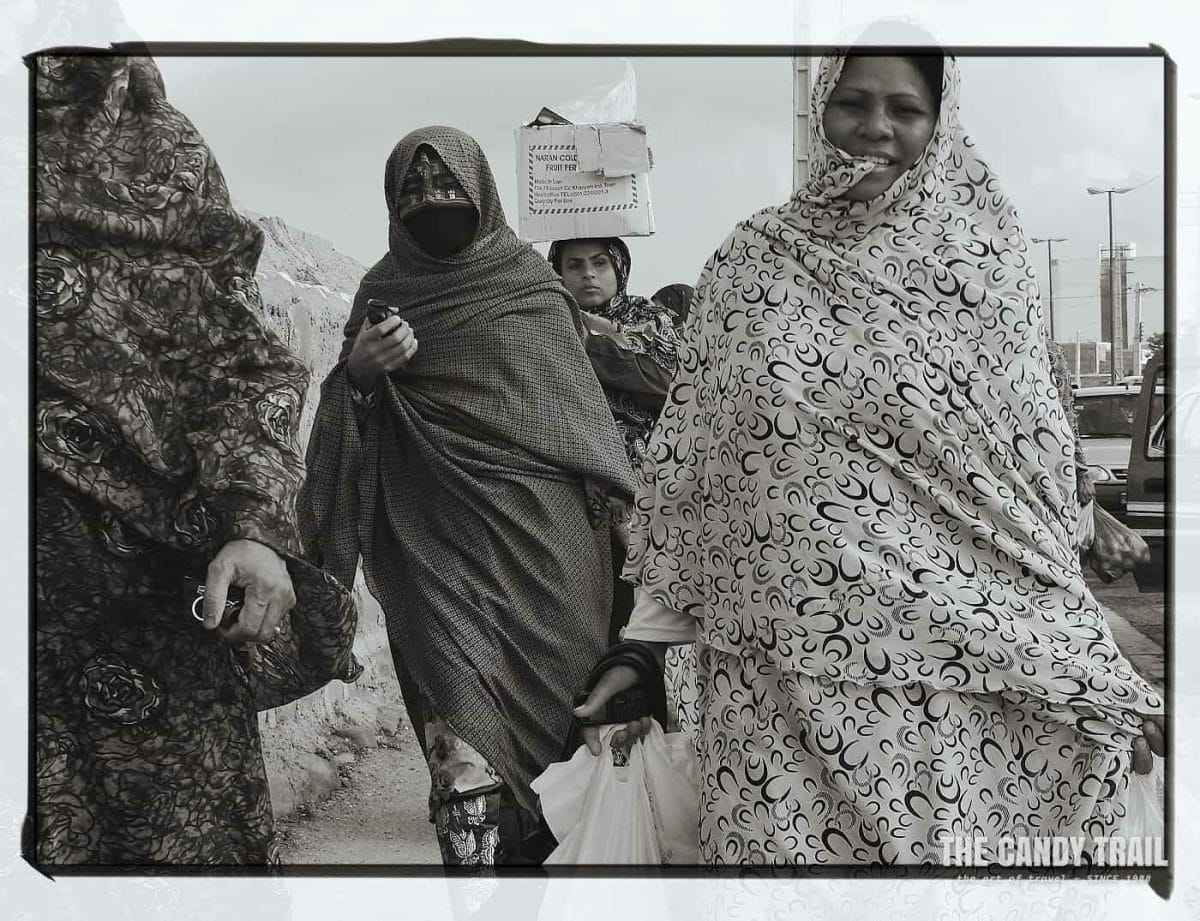 The objective of my photos – hobby aside – is to take pictures to counter my fading memories. And also to share my travels with other people. That's you, readers 🙂
Travels in Iran – 2011
---