Full moon and stars. Hiking a steep trail. Above flashlights flickering the darkened slopes like insane fireflies.
Cheerful young voices chattering in excited Indonesian. Up further, trees silhouetted against the moonlit sky and ahead – if my legs make it – the promise of blue-flames and a volcanic dawn.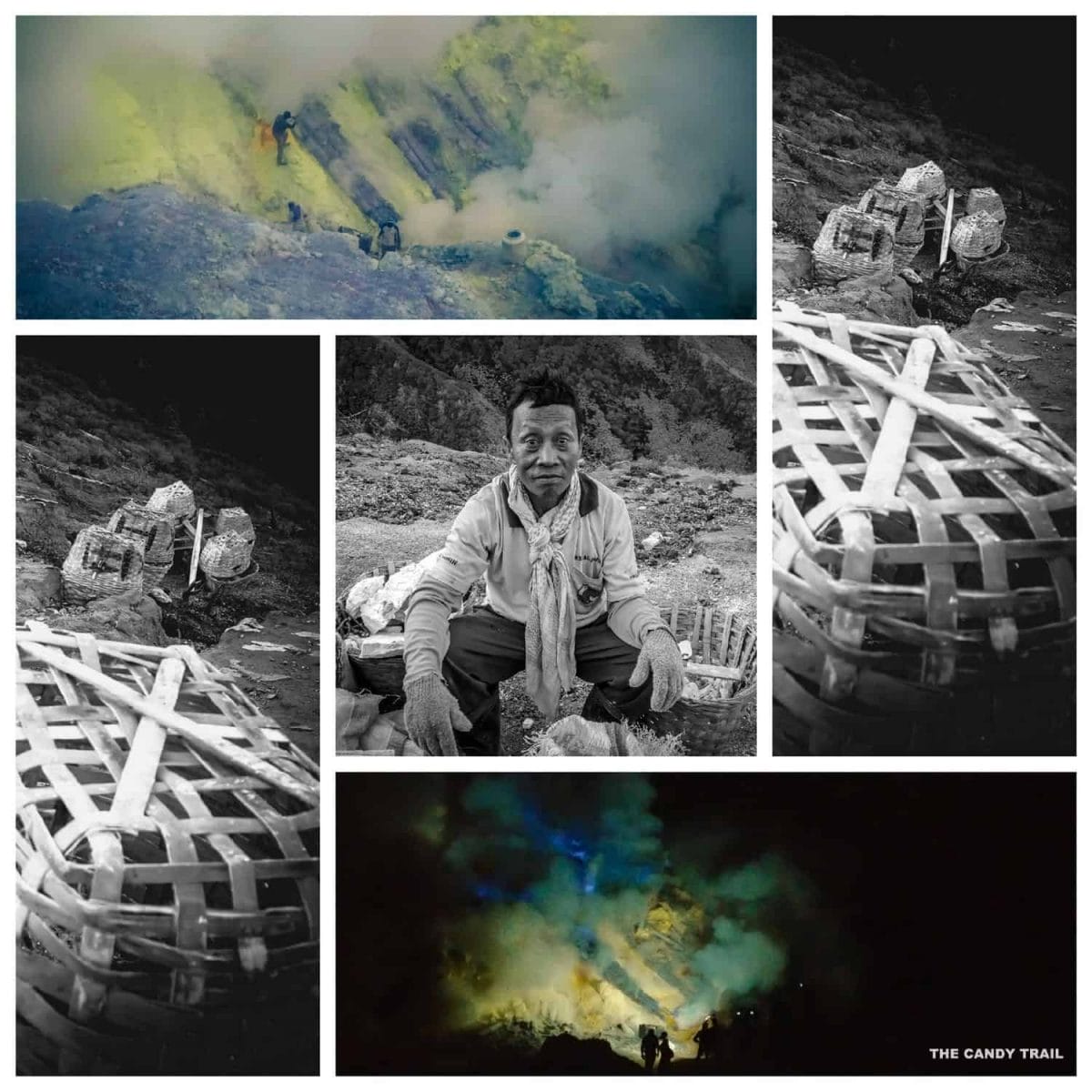 ---
Night Hike Up Kawah Ijen Volcano
Earlier, we'd had mixed experiences at Bromo volcano, followed by a day of journeys towards a hotel arrival at night when suddenly we were offered the chance to climb the volcano of Kawah Ijen in just a few hours that same night.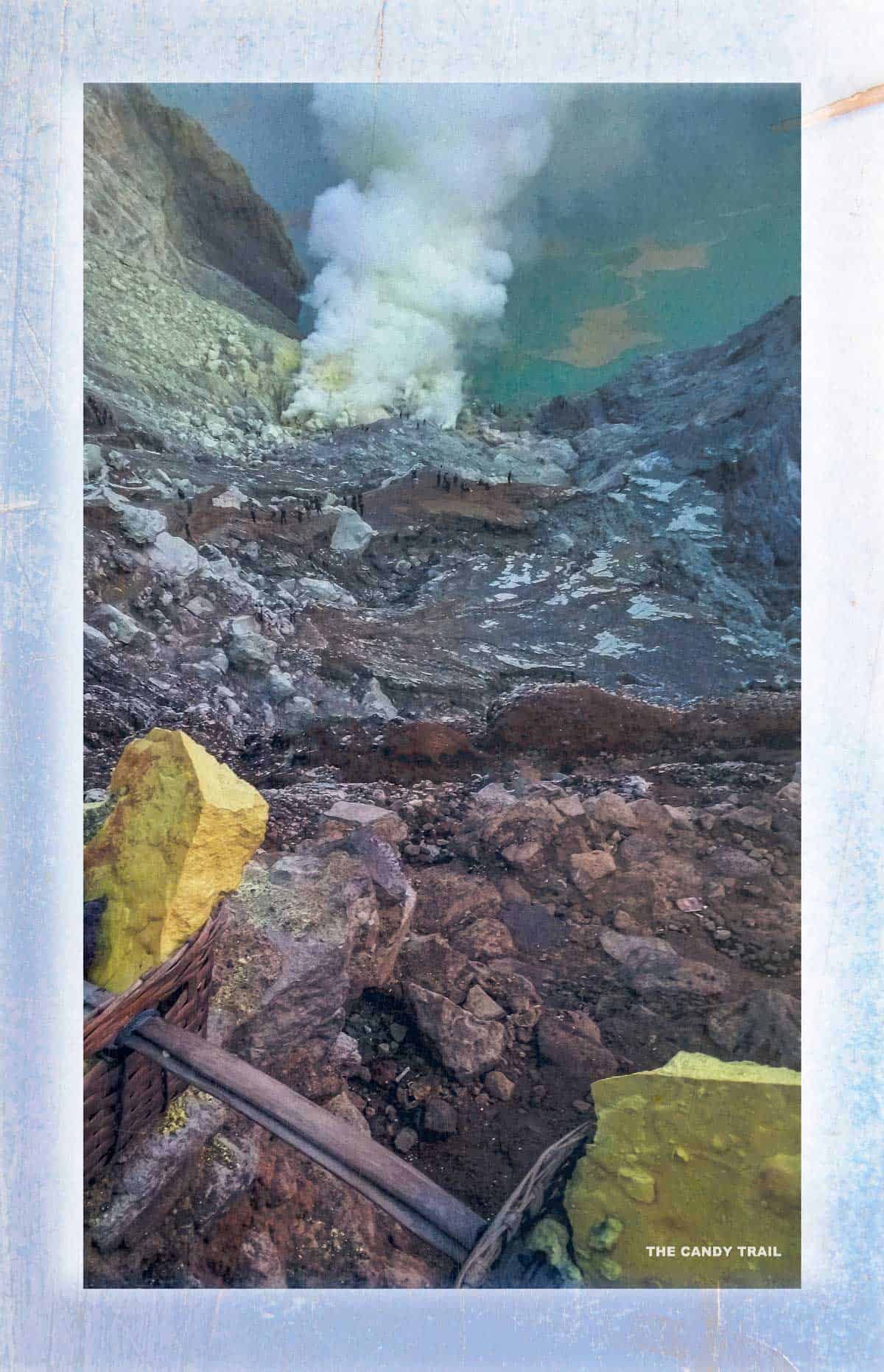 ---
Watch the Video: Hiking Kawah Ijen Around Dawn
So we went with the flow.
Left beds that we'd paid the night for – sleep that was needed, and headed out with our day-packs at midnight to ride in a 4WD to a the Kawah Ijen Volcano night hike.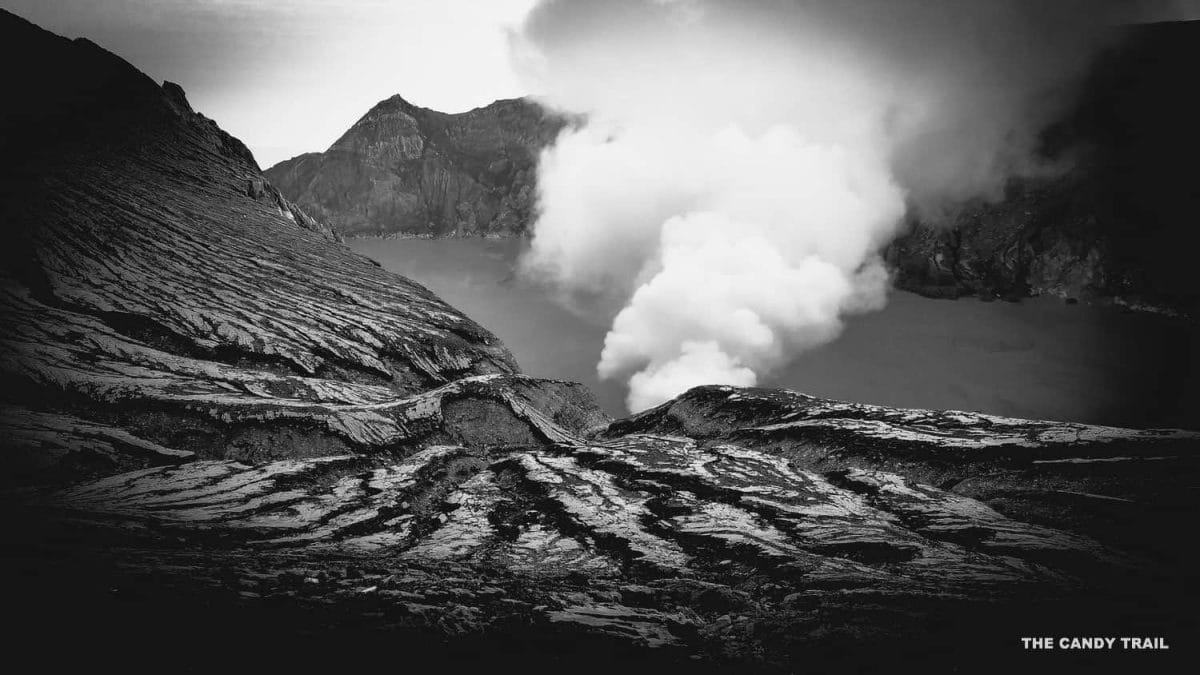 At the rim of the volcano, with an ex-miner as our guide and with respiratory masks ready, in darkness we descended the trail towards the crater.
But we weren't alone. Dozens of Indonesian university students were also hiking up Kawah Ijen during the holidays, so it was a bit crowded at times.
Yet nothing, could detract from the weirdness.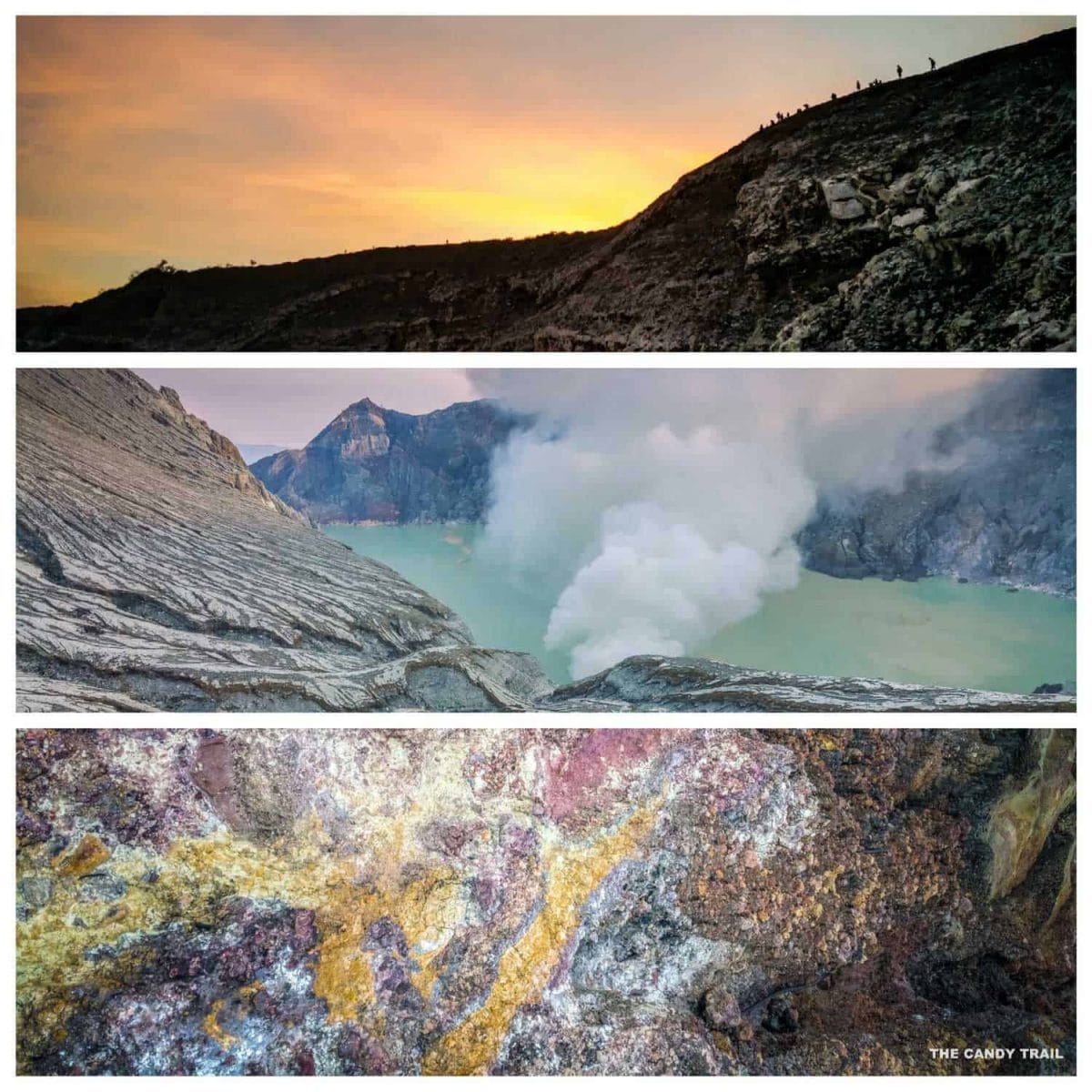 Weirdness and excitement.
Walking carefully. Clambering down a zig-zagging path into the darkened crater.
Following the flashlight illuminations towards a plume of towering smoke and flames of blue.
Sometime stepping aside for miners lugging baskets uphill (some miners work at night to avoid the heat of the day).

It was a trip of strange highs.
A steep, sleepless night hike – well honestly, that wasn't much fun but it proved worthwhile.
---
Ijen Volcano Crater – Blue Flames Amid a Sulfur Mine
Yet utterly hypnotic, like fire can be, to see blue flames dance amid black alien surrounds.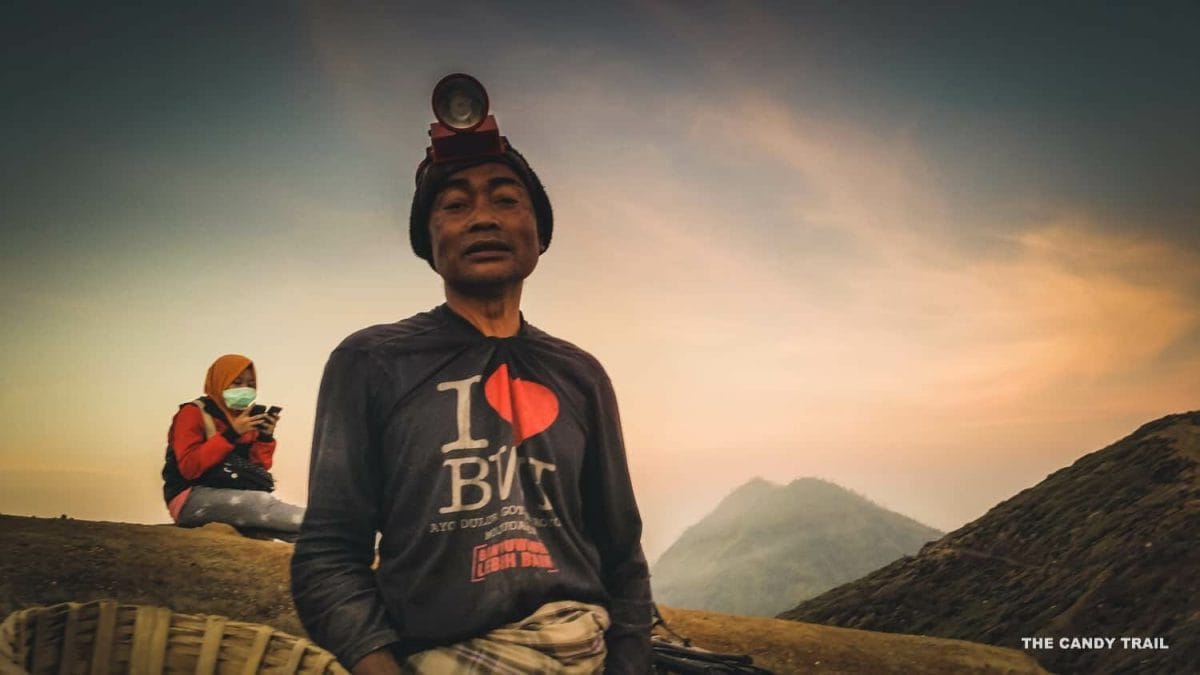 Maybe even weirder, is watching the workers amid a smoking volcano that resembles a Medieval Vision of Hell.
That such a work environment still exists in the 21st century seems too surreal (despite having seen other harsh places like the Potosi silver mines in Bolivia and diamond mining in Sierra Leone).
Travels in Indonesia – 2016
---