Hathor is a goddess of many things within the ancient Egyptian story.
She was known as "The Lady of the West" (the sun sets in the west): so the 'Protector of the Dead'.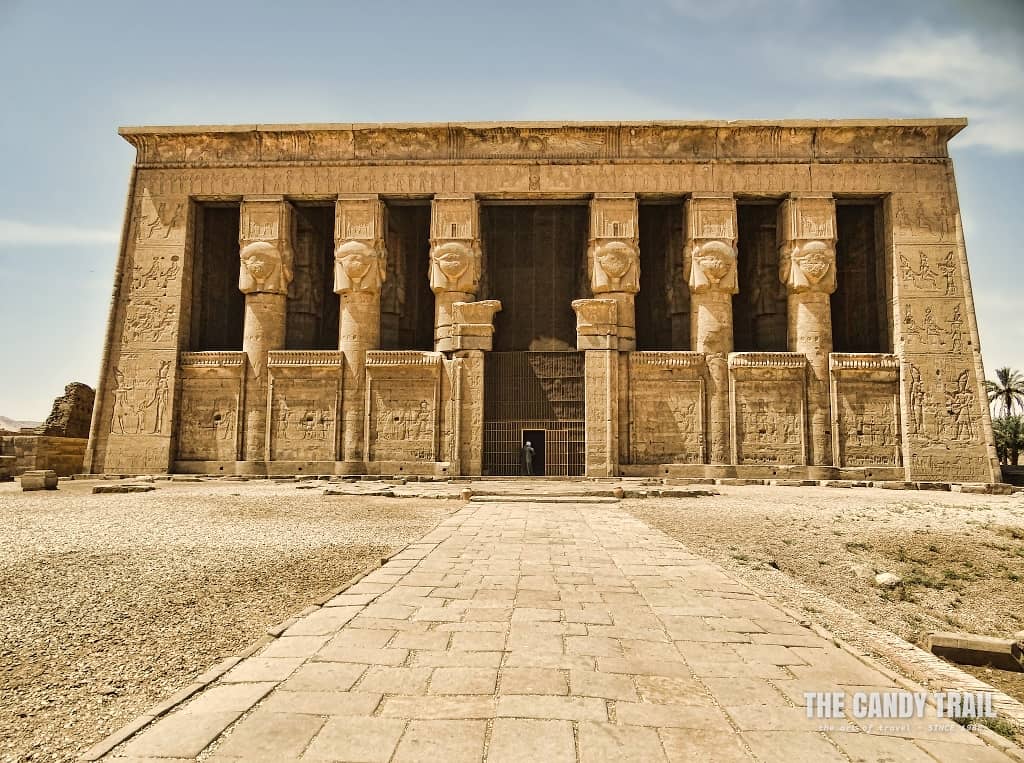 But also Hathor was a maternal figure and often portrayed as the Divine Mother of the reigning pharaoh.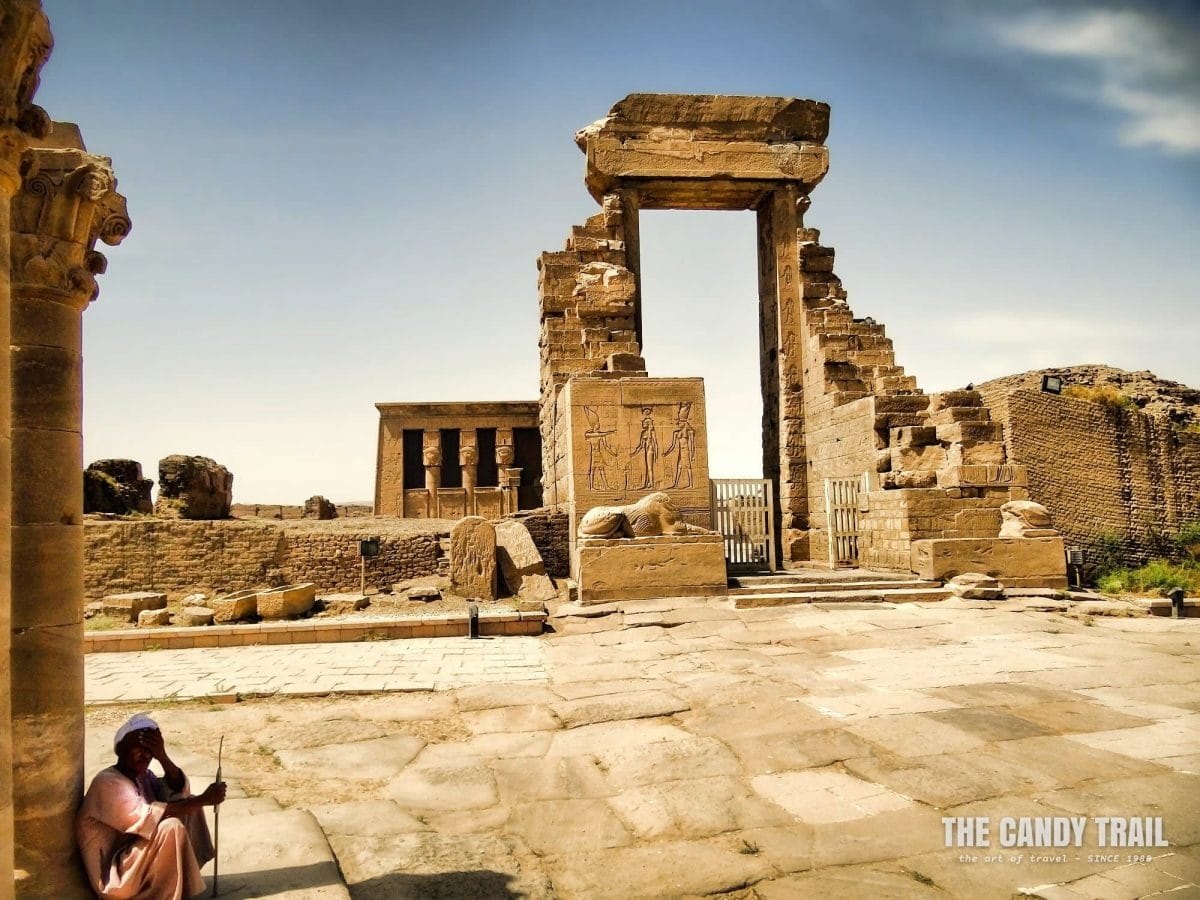 Moreover, Hathor was also the babe of music and dancing.
And of love and sensual pleasures.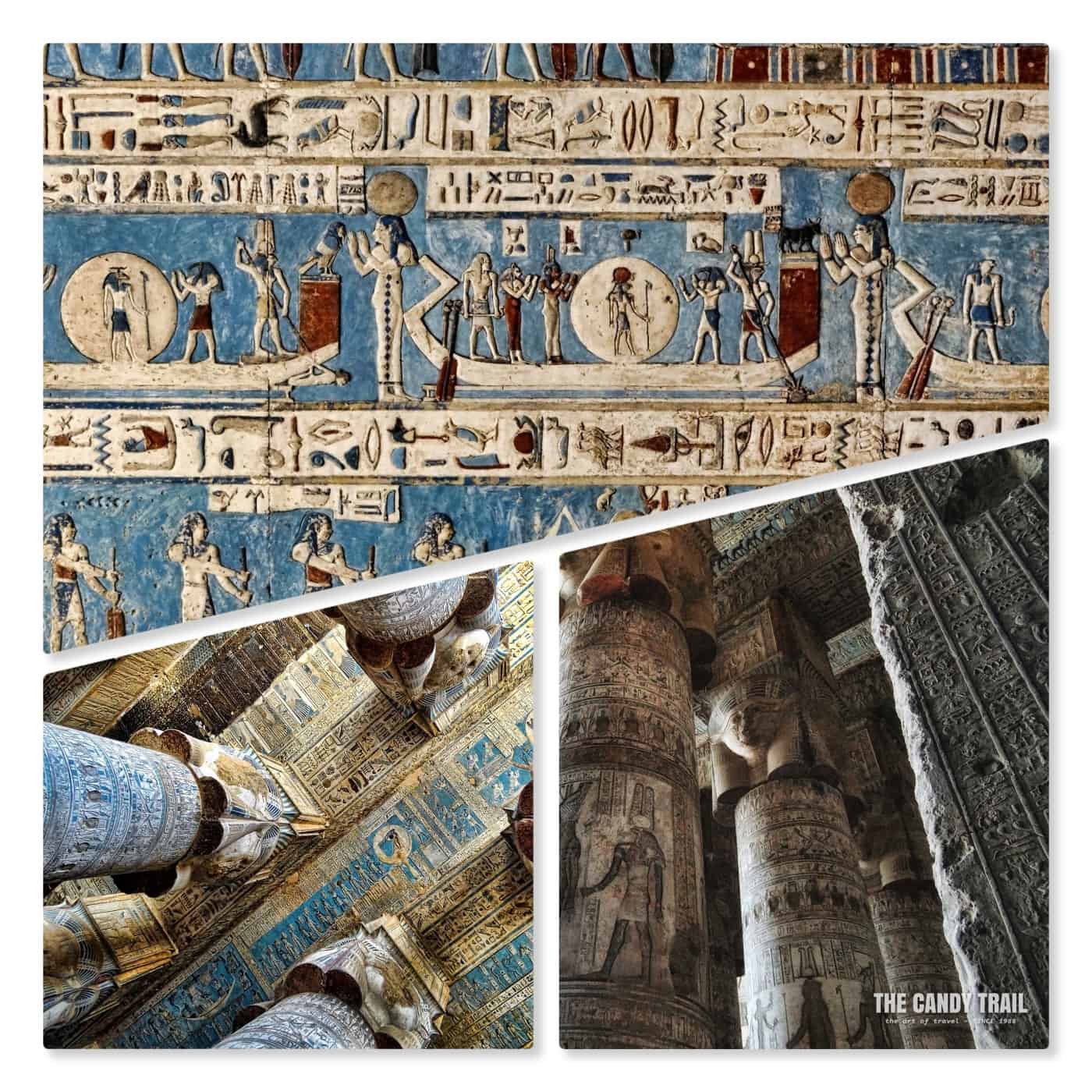 But to the everyday people, Hathor was known by a range of titles: "The Golden One", "She of the Beautiful Hair" and as "The Lady of Drunkenness", for the joyful swirl of intoxication was part of her worship.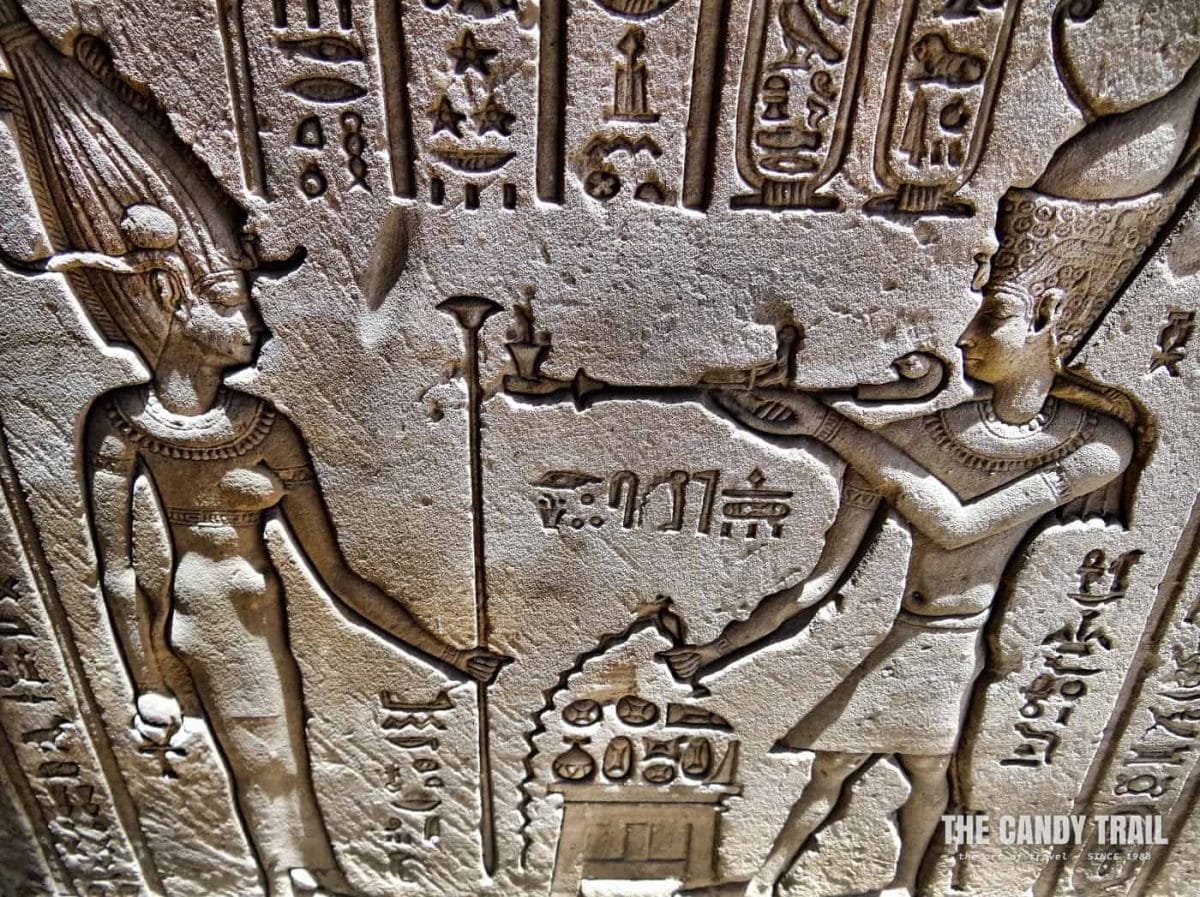 Let me say now, it was a sober day.
Hellishly hot.
No beer in sight.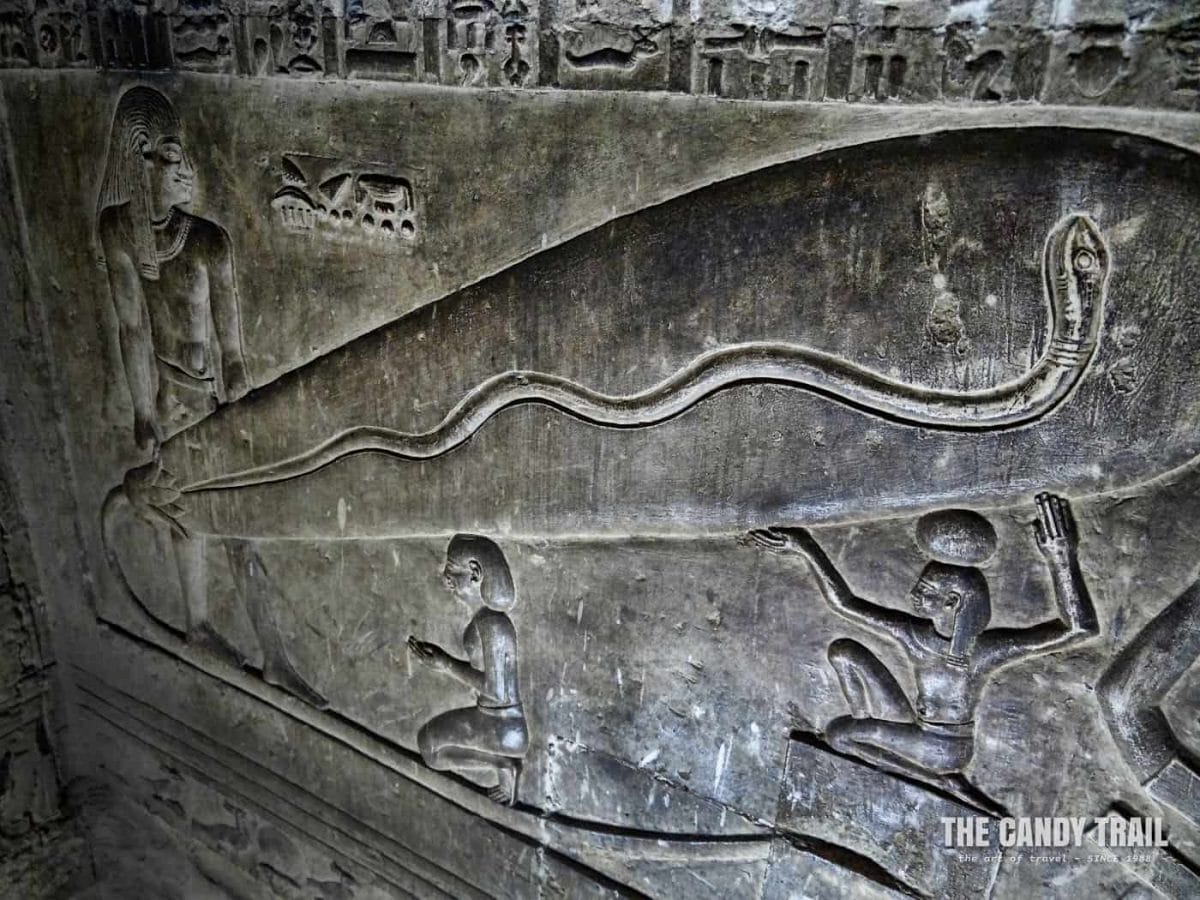 ---
The Hathor Temple at Dendera is Stunning
Amazingly well-preserved, with intact stone roofs, carved pillars, painted ceilings.
For me, jaw-dropping.
Intense. Overwhelming. In love.

The temple was constructed during the late Ptolemaic period and completed during Roman-occupied times.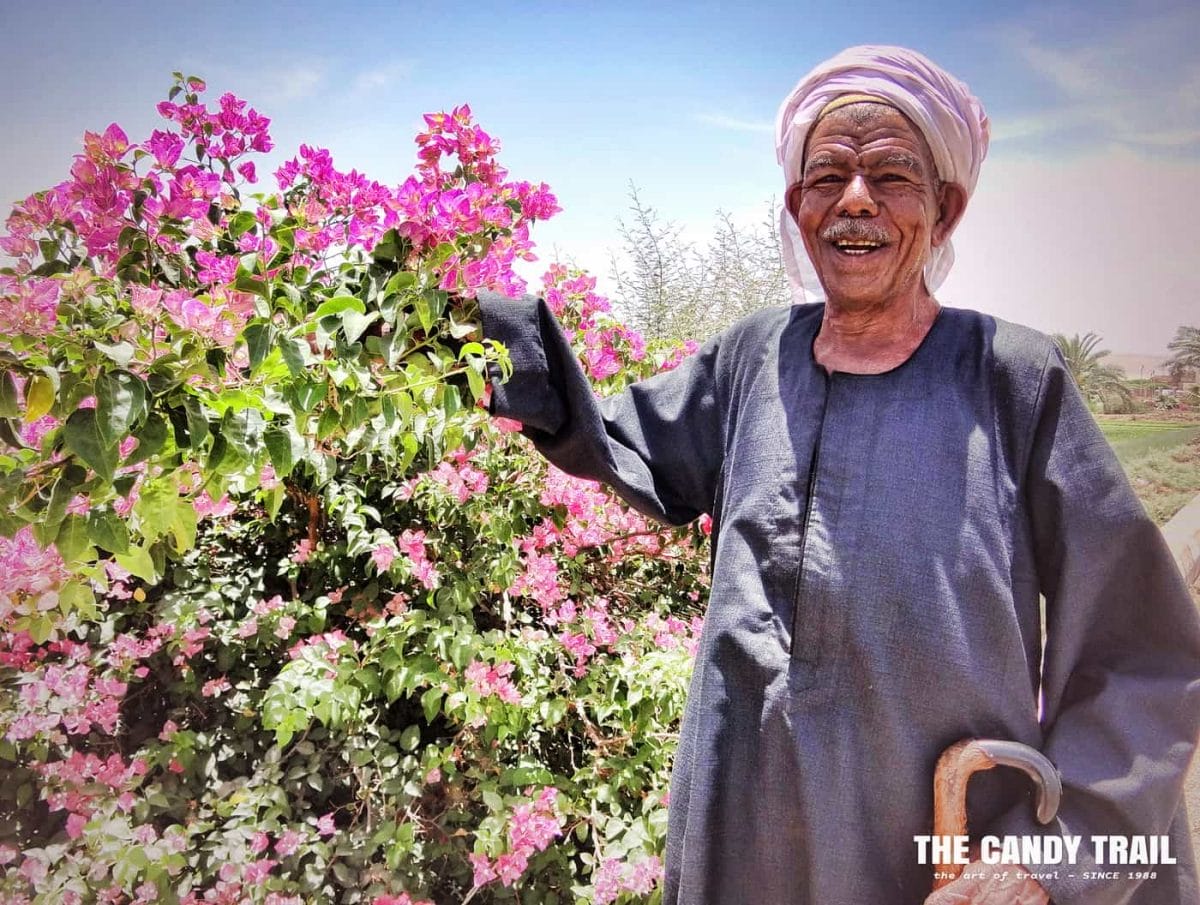 Unlike many (older) Egyptian monuments, she's had close-to-zero reconstructive surgery.
So at around 2000 years old, the Lady of Drunkenness is still a beauty, a stunner that catches your eye; something to treasure.
---
Read more about the Hathor Temple
Travels in Egypt – 2013
---