Everyone knows about Petra, and so many travel bloggers have over-done it in recent years (night photos of candles and crap everywhere) – so there's no travel advice here; simply a few pics digitized from my pre-digital travel era.
---
Back in 1989 … I simply walked into the entrance of Petra, Jordan, paid my fee, and wandered in with a sleeping bag under arm.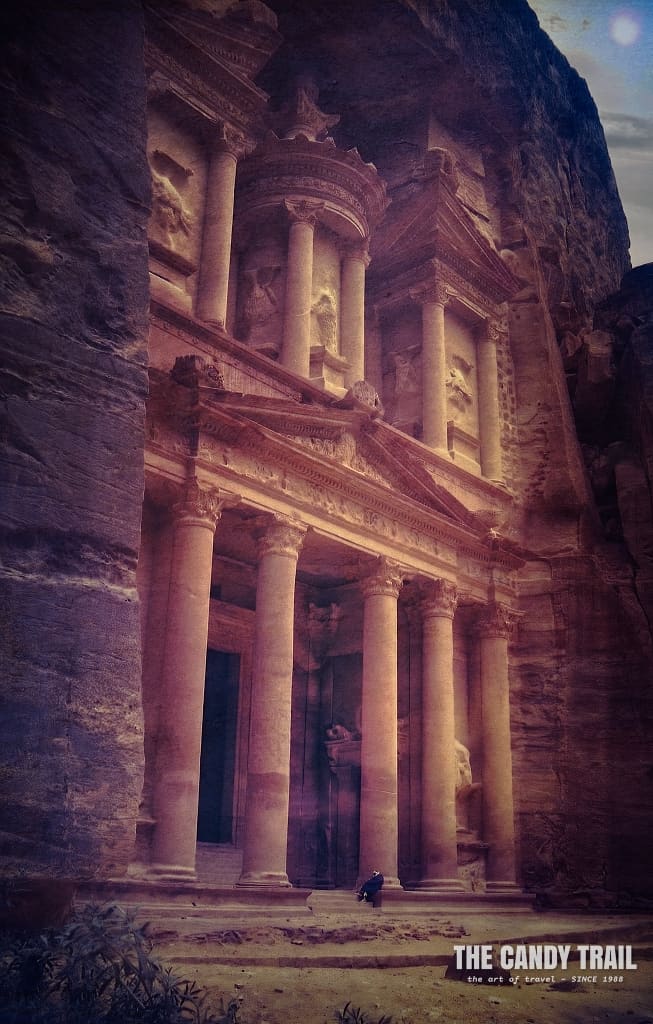 Despite a sign saying no overnight stays, no camping; no one stopped me.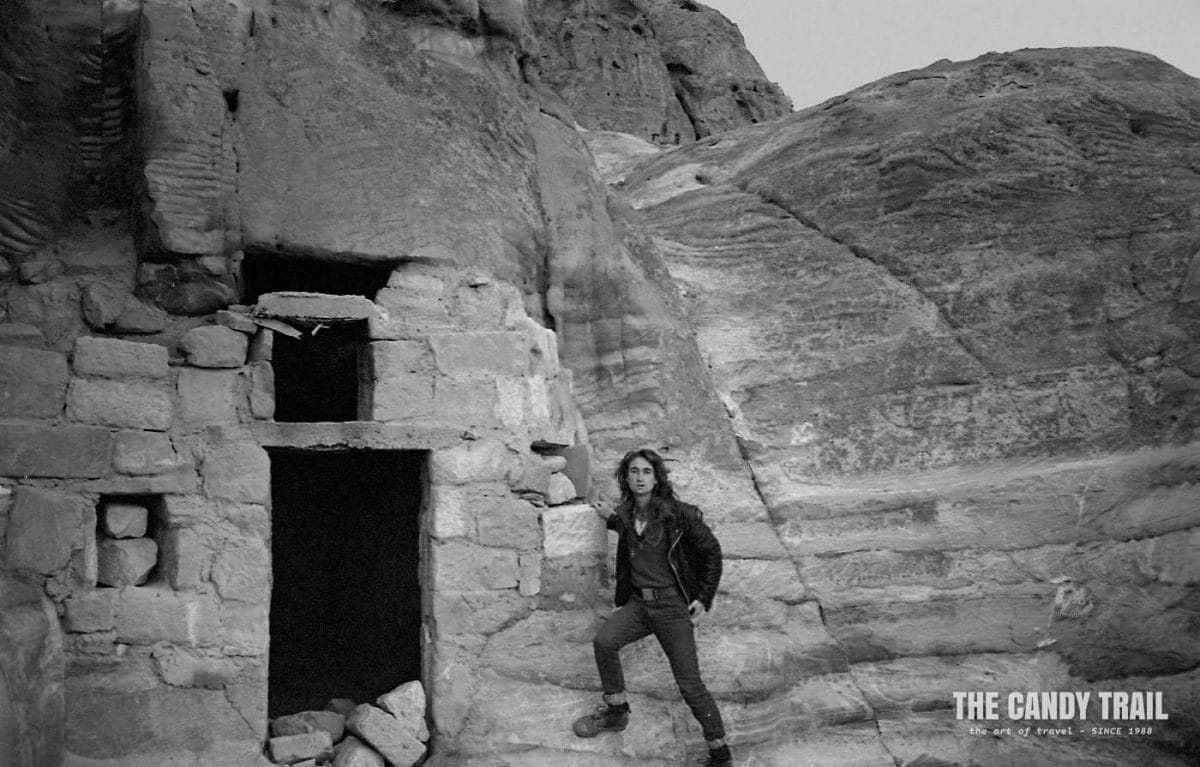 I spent 3 nights sleeping in a small cave/tomb away from the main areas. Leaving my backpack there, while I explored Petra by day.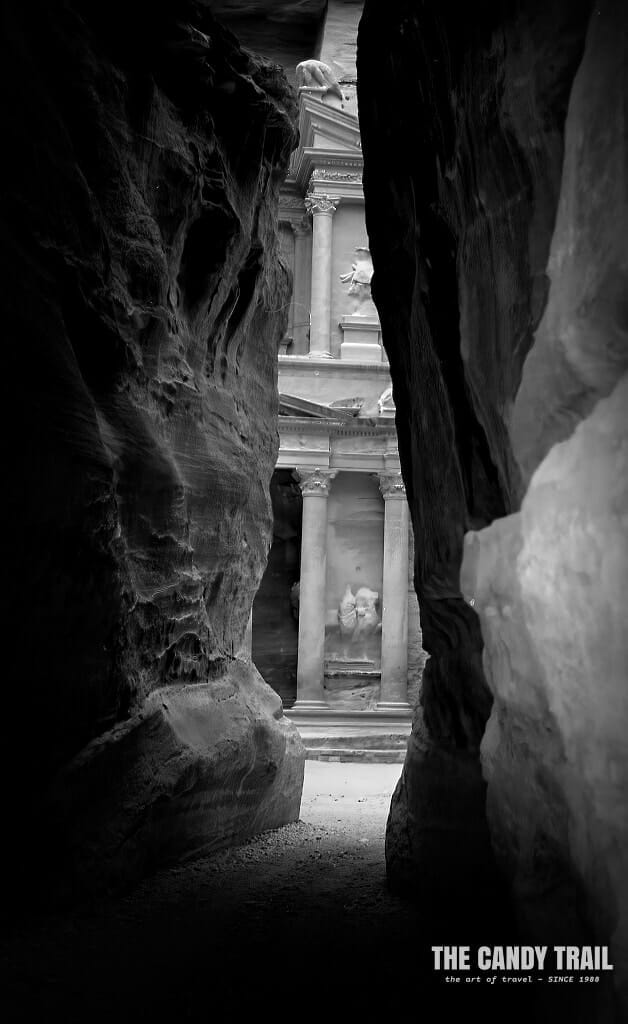 My bed was a mattress of squat, deep-rooted bushes – that I couldn't pull out but sawed-thru the stems with my Swiss Army knife; the clumped heap on the stone cave floor was quite comfortable.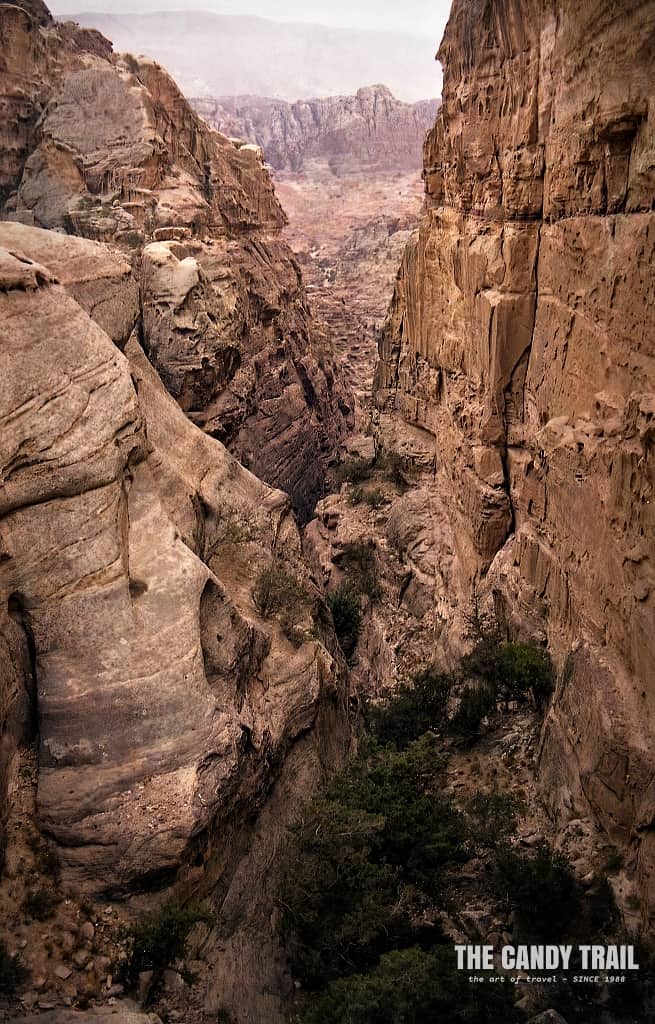 All my meals consisted of processed cheese with tomatoes and tinned tuna in Arabic flat bread that I carried in with me.
Supplemented by sweet, hot tea – "shay" offered by local Bedouin (who still lived within the ruins).