Basílica de Nuestra Señora de la Caridad is enshrined in the town of El Cobre and is Cuba's most-sacred site, a place of miracles attributed to the "Black Virgin".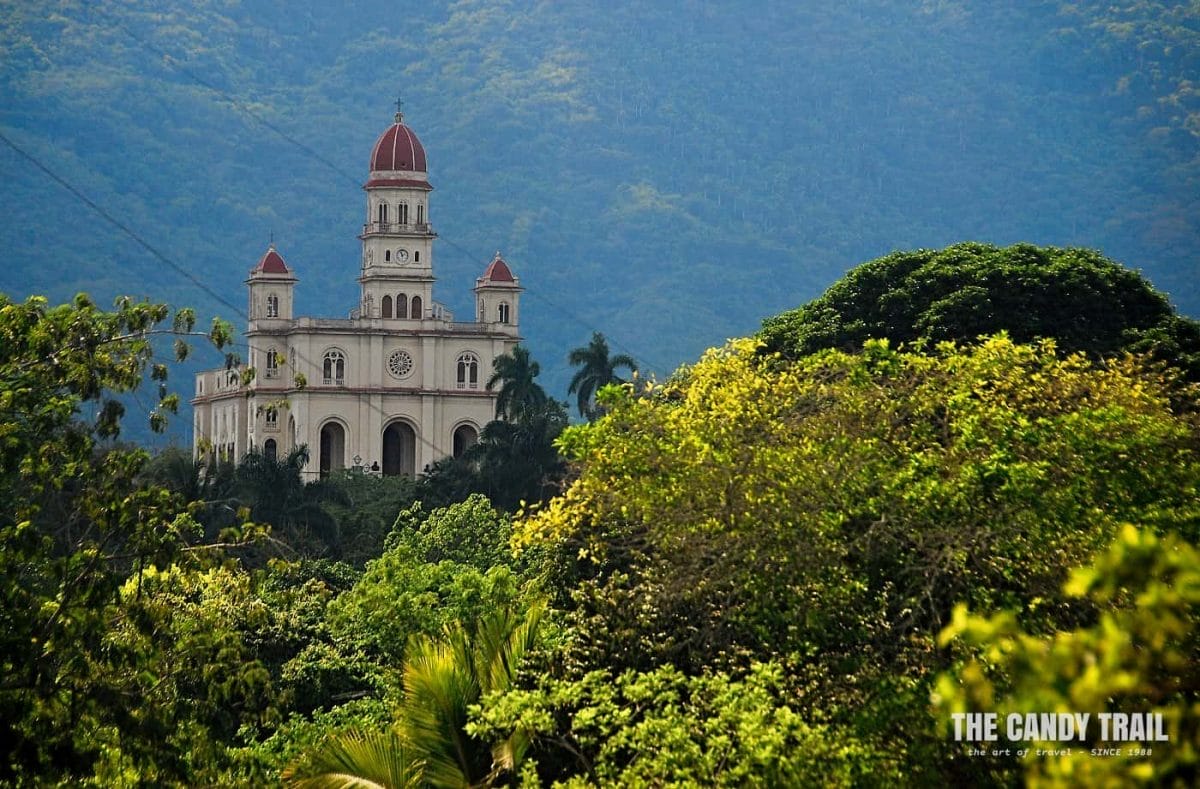 According to legend, the Black Virgin of El Cobre – also known as "Cachita" – was discovered in the Bay of Nipe in 1608, when 3 fishermen caught in a storm saw a statue floating in the sea.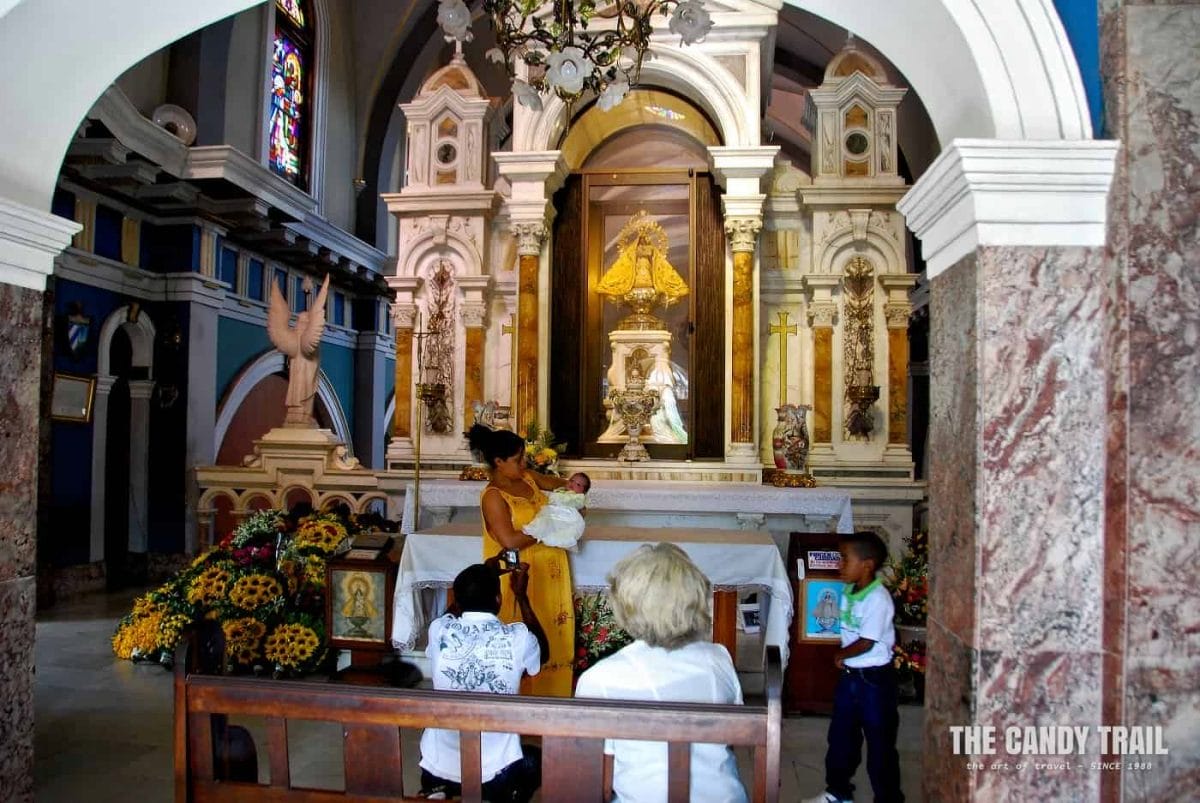 On this 30cm-high, wooden statue was the black virgin and the inscription: "I am the Virgin of Charity". In her left hand, she carried the child Jesus and in her right, a golden cross.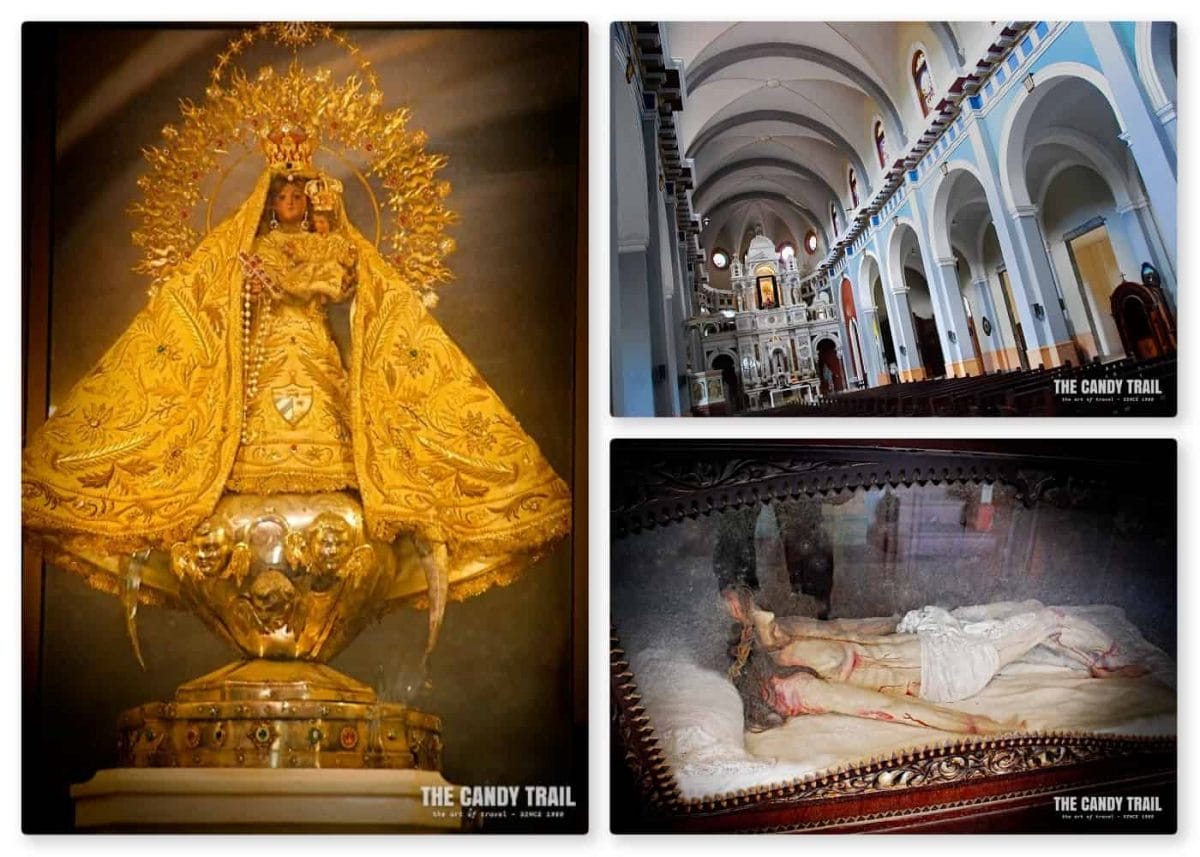 Saved from the fury of the ocean, the grateful fishermen took the statue back El Cobre, where over the years the Virgin is said to have performed many miracles.
In her honor, a hermitage was built and in 1916, Pope Benedict declared the Virgin of El Cobre to be the Patron Saint of Cuba.
The current basilica of Nuestra Señora del Cobre was built in 1927.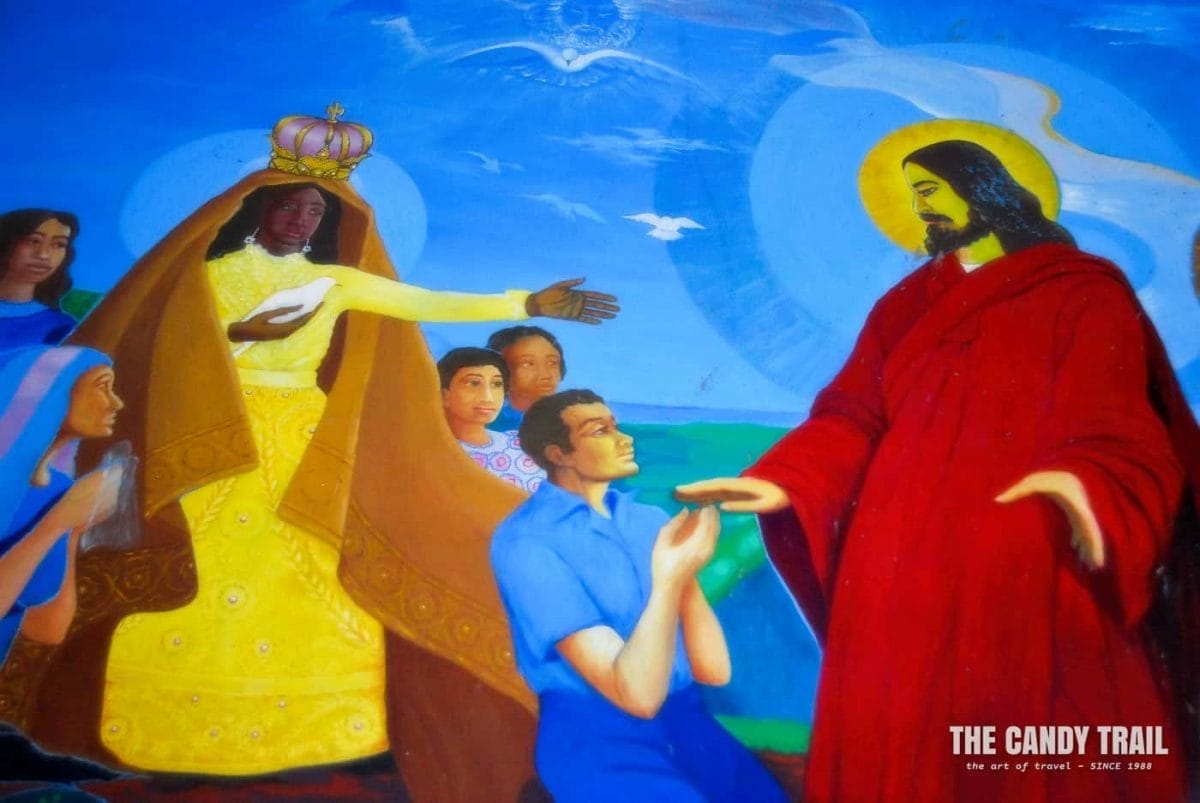 And in 1988, she was crowned and blessed by Pope John Paul II. However, a sanctuary has existed on the El Cobre site since 1648.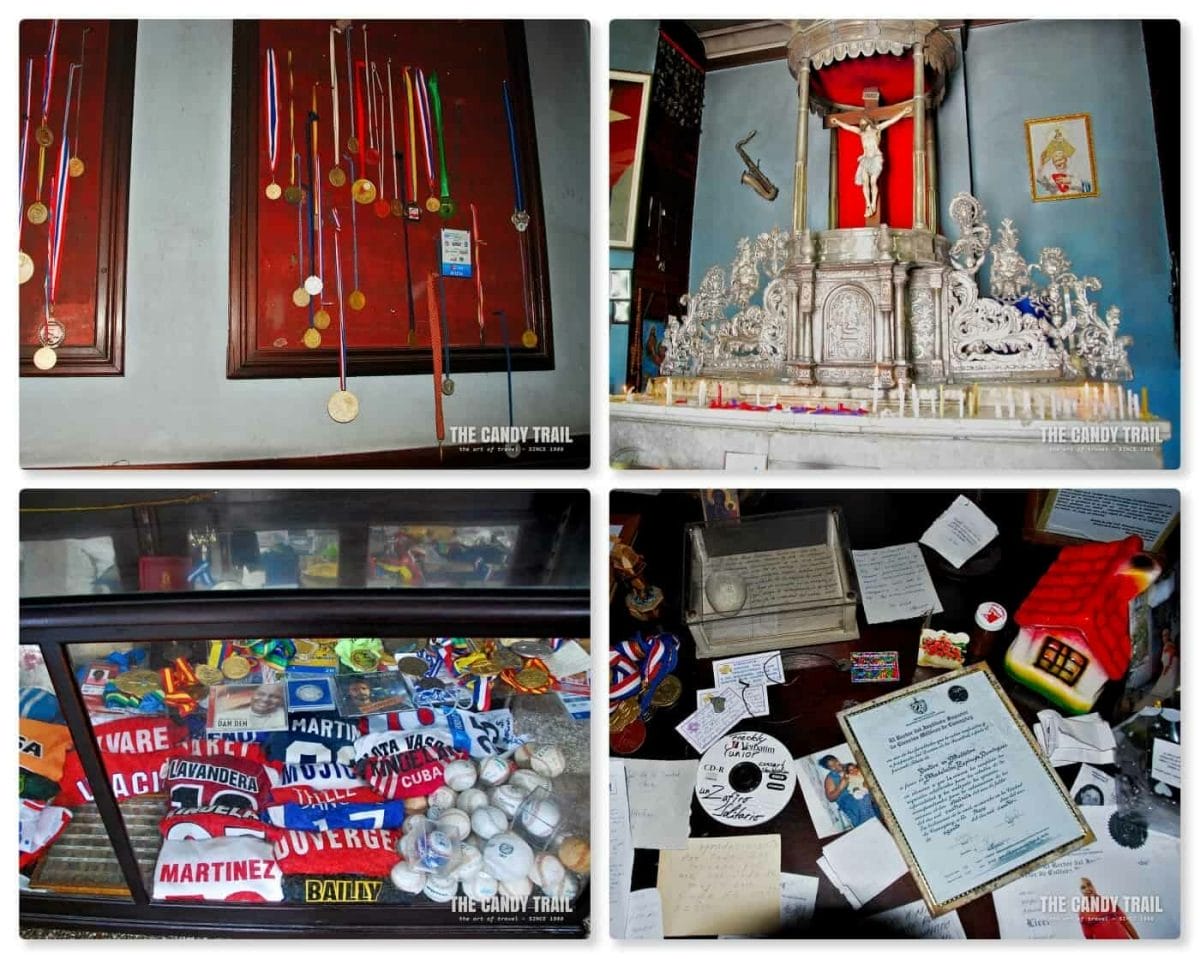 Among the masses of pilgrims to visit El Cobre was – Ernest Hemingway (who spent years living on the island).
He left his Nobel Prize for "The Old Man And The Sea" here as an offering and it was on view within a glass case (until some idiot stole it; but it was recovered and now, it's hidden from public view.)
---
Getting to Basilica de Nuestra Señora del Cobre.
Best done by hiring a taxi, but it's also possible to get to El Cobre by public bus from the city of Santiago de Cuba. It about 20 km away.
The day I visited El Cobre it was remarkably quiet; sometimes there can be huge crowds.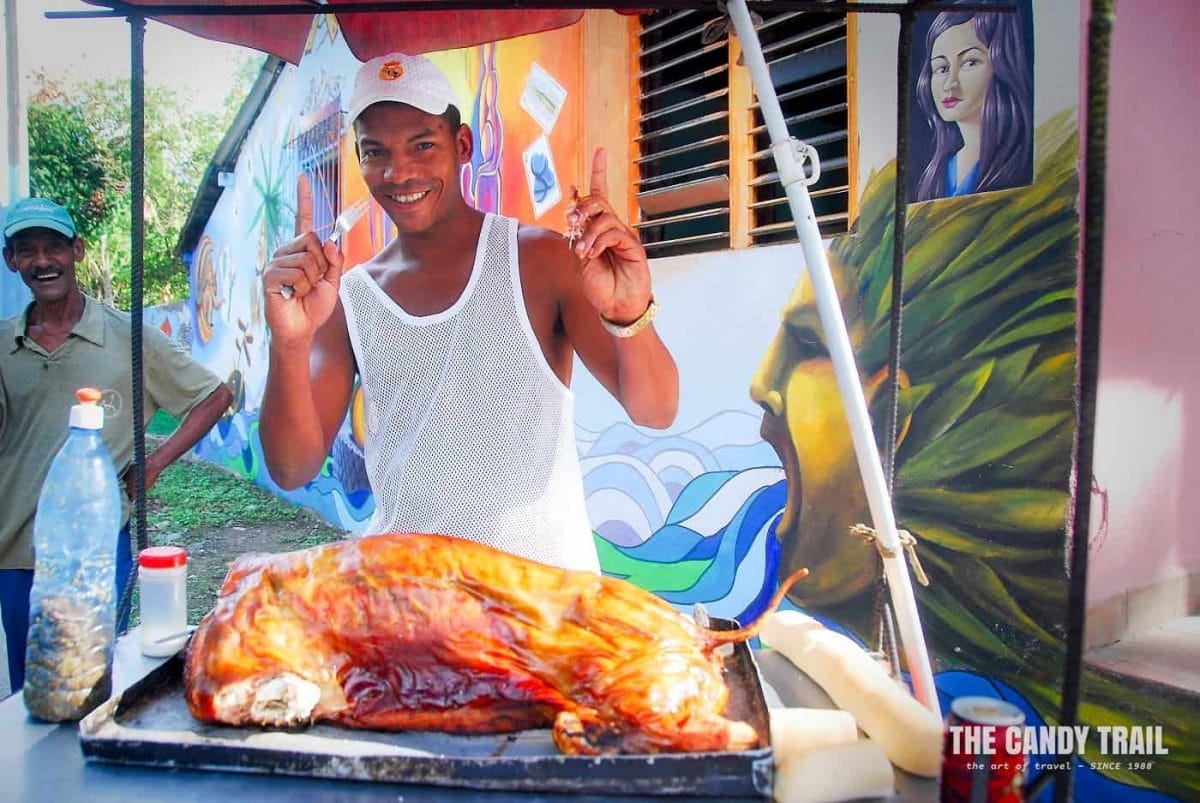 ---
Travels in Cuba – 2010