Walking around the capital of Ashgabat, with its security points and surreal architecture, I can understand why Turkmenistan is often called "The North Korea of Central Asia"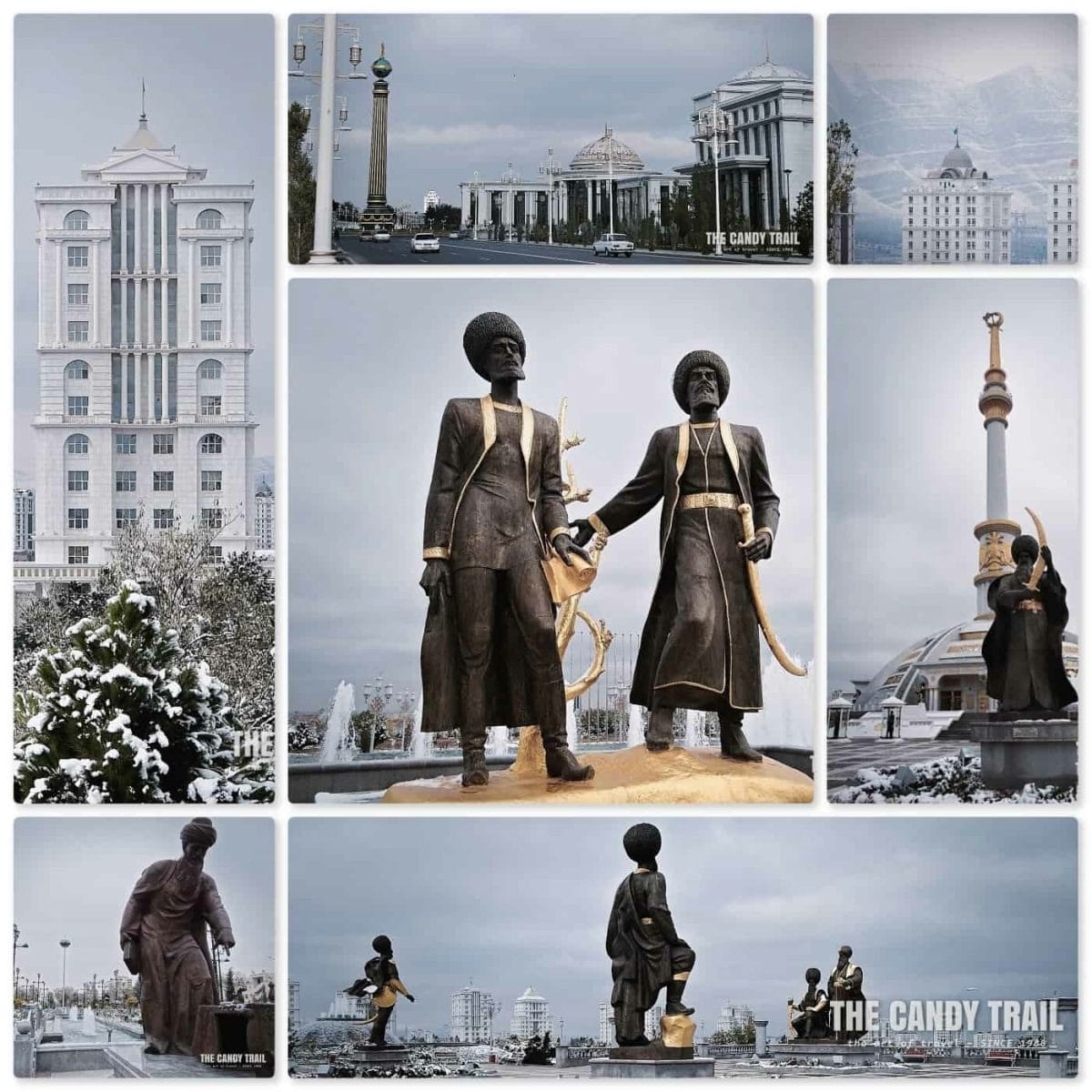 And having visited North Korea, I can confirm there's a ton of similarities.
Firstly, in the capital of Ashgabat, in the city center, police and soldiers guard street corners (often telling me to put my camera away. Which, is also typical of the DPRK).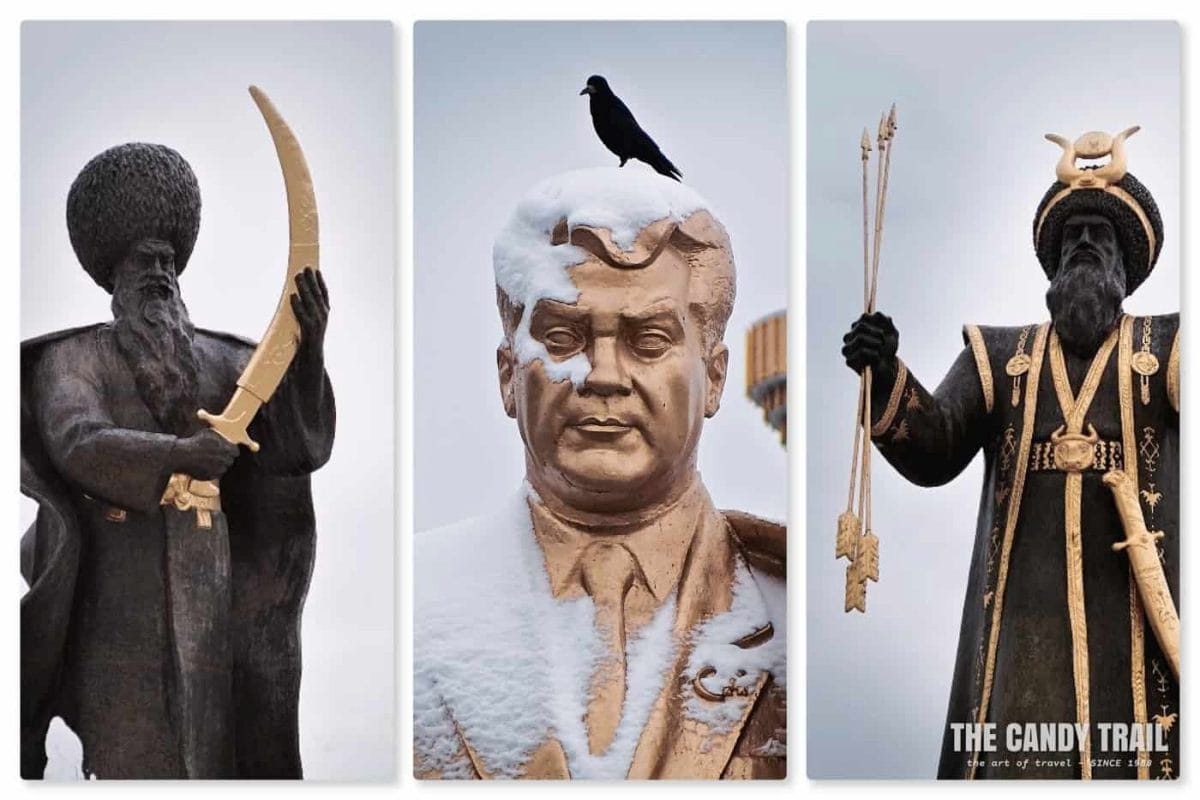 Secondly, there's the large statues of historic Turkmen heroes, but also of the leader.
Saparmurat Niyazov, also known as Turkmenbashi, was the first leader of independent Turkmenistan (after the collapse of the Soviet Union in 1991).
He rebuilt Ashgabat – with profits from Turkmenistan's vast gas reserves – that saw many historic sites, ancient trees and traditional canals replaced by highways, monuments, mosques, government offices and palaces of glistening white marble.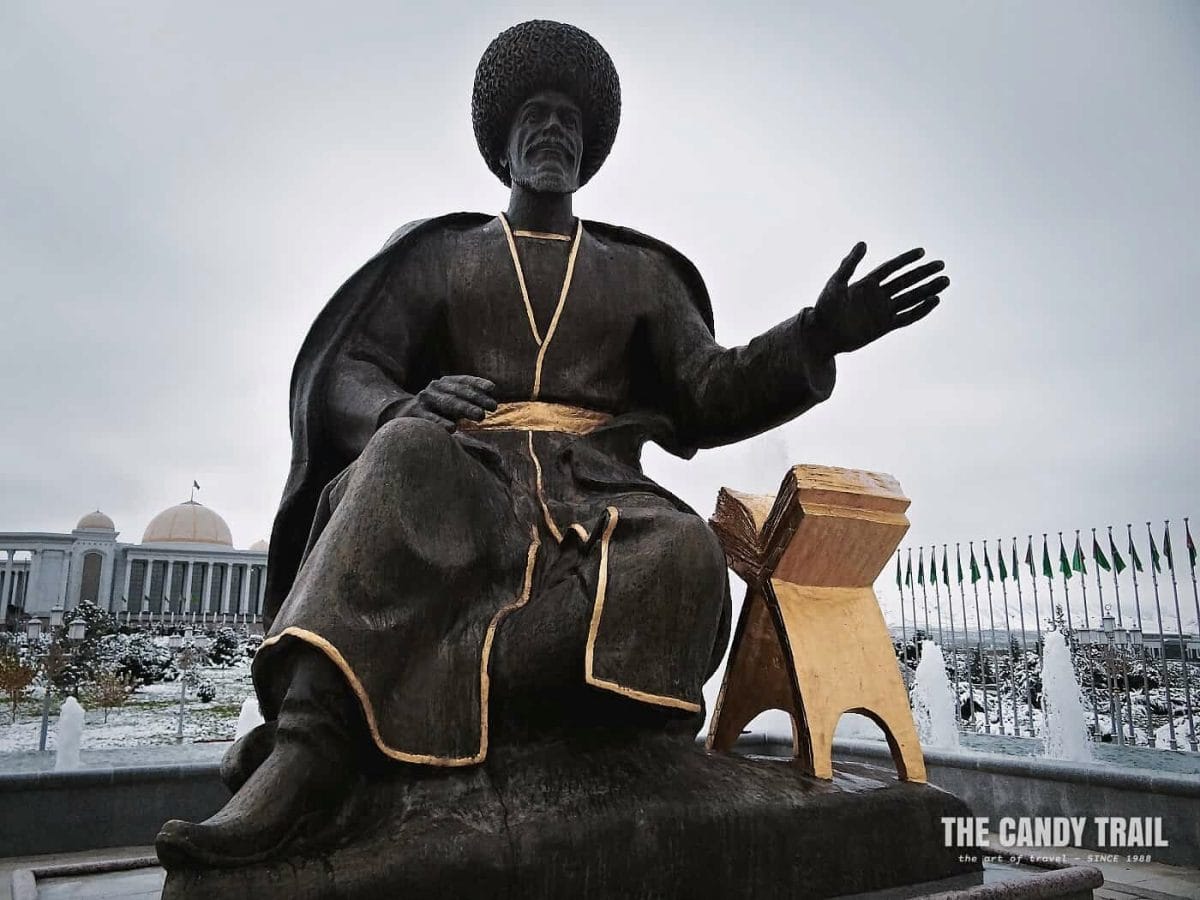 But following his death in 2006, his successor Gurbanguly Berdimuhamedow, began further rebuilding in Ashgabat, attempting to supercede the memories of his predecessor.
Ashgabat got a facelift of white marble modernizm
Like Pyongyang in North Korea, the Turkmen capital of Ashgabat is a fascinating showpiece city (especially when the white marble is surrounded by winter snow and overcast skies).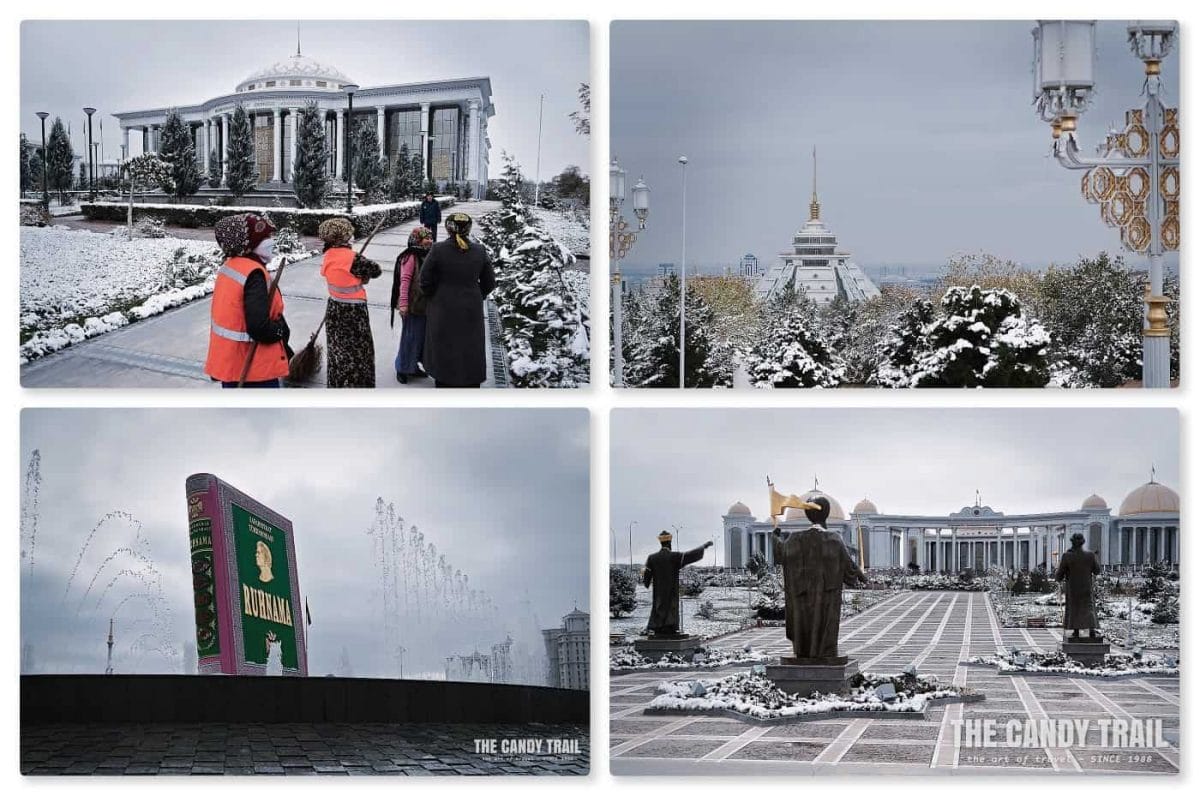 Glorious, often bizarre monuments vie for my attention.
Opulent, modern-Islamic architecture of white marble, domes and gold motifs gleam across Ashgabat.
In 2013, the city was included in the Guinness Book of Records as possessing the world's highest concentration of white marble buildings.

https://en.wikipedia.org/wiki/Ashgabat
[ I really don't know why Guinness has so many inane records for EVERYTHING on the planet ]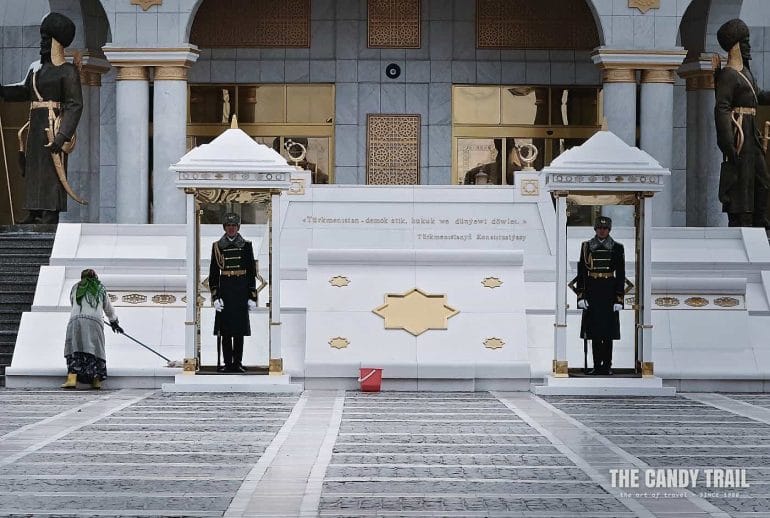 Another similarity to the DPRK is the stark economic contrast between the showcase capitals and the countryside.
Turkmenistan, beyond the new white city, is mostly rural or empty desert, and remains in poverty.
---
How to get to Ashgabat by overland travel
I entered from Uzbekistan at the quiet border near Konye-Urgench then went south to Ashgabat.
My departure point was from Merv (check the ancient ruins there) and I entered Iran near Mashhad in the north-east.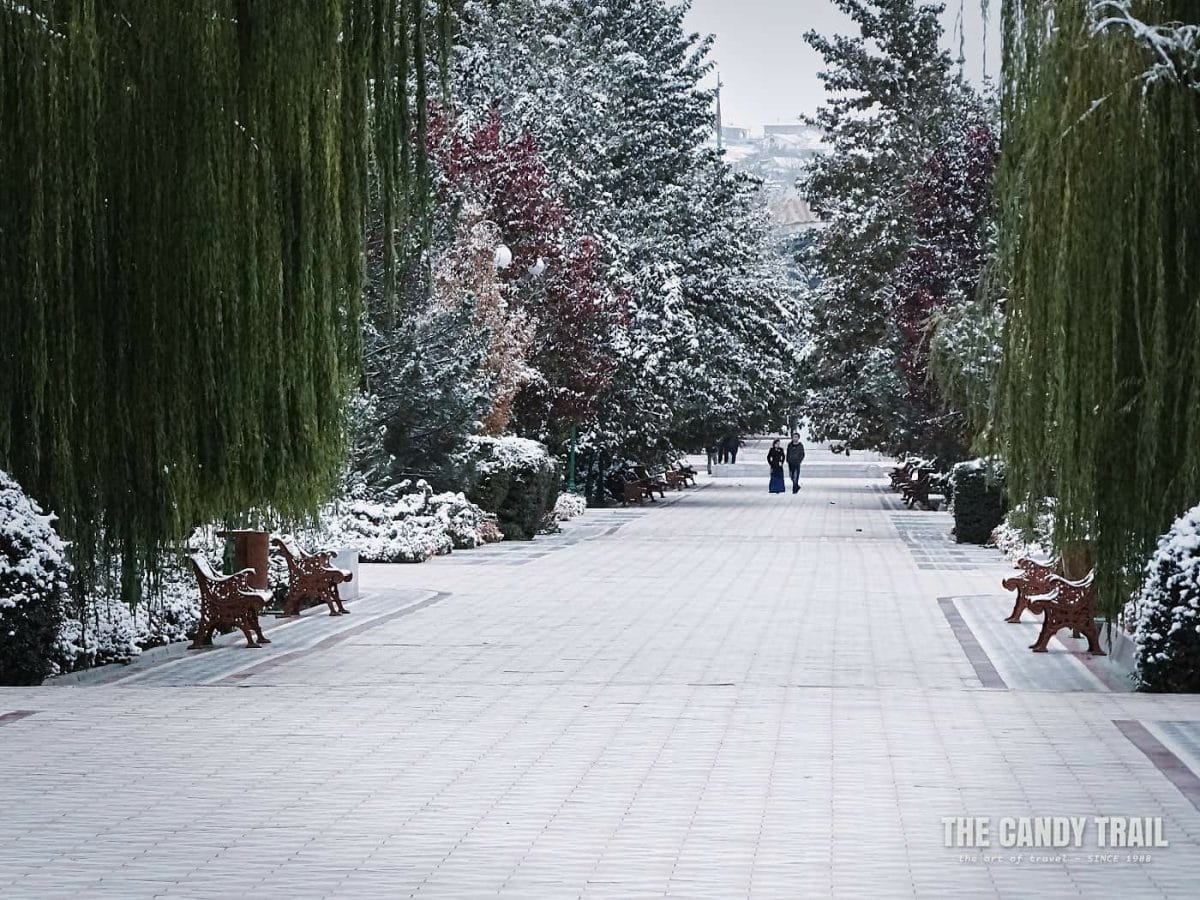 I could only get a 5-day-transit visa for Turkmenistan.
WHY?
Simply, a tourist visa required a lot of BS and then you're assigned a guide 24/7 @ $100+ per day for your entire stay. (This is something that I couldn't afford, at the time).
So just like North Korea, to really visit, you have to be guided in Turkmenistan.
And then, there's the stories of state repression:
If you want to know about the reality for some living in Ashgabat and Turkmenistan read this from The Guardian (2017).
As a comparison, Turkmenistan for this traveler was much 'freer' than North Korea.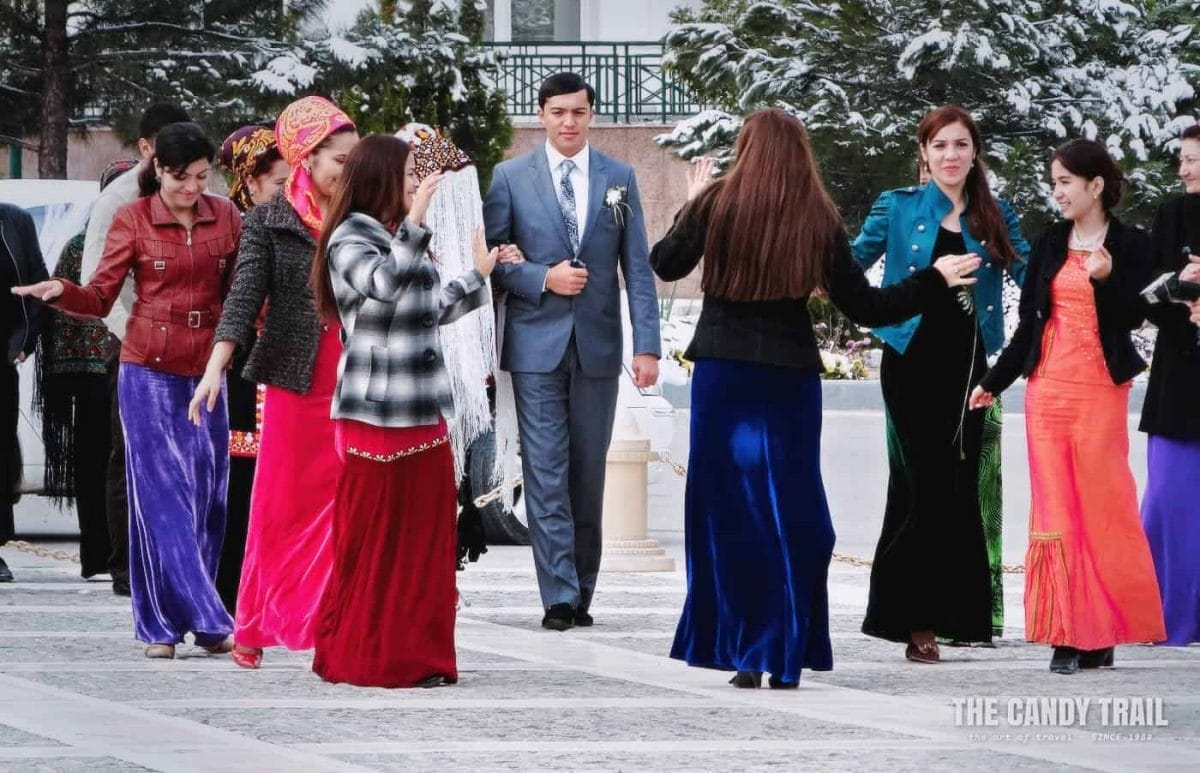 And I certainly didn't have a minder and was able to wander without real issues, and could choose where I stayed and ate and who I talked with.
Travels in Turkmenistan – 2011
---