Lazy beach days are always good.
Even if you're not suffering from divorce, diarrhea, drunken penile dysfunction or any other horrid disaster, lazy beach days always cure something unspoken.
Author's Note: No, I wasn't suffering from any of the above mentioned ailments, but thanks for asking 😉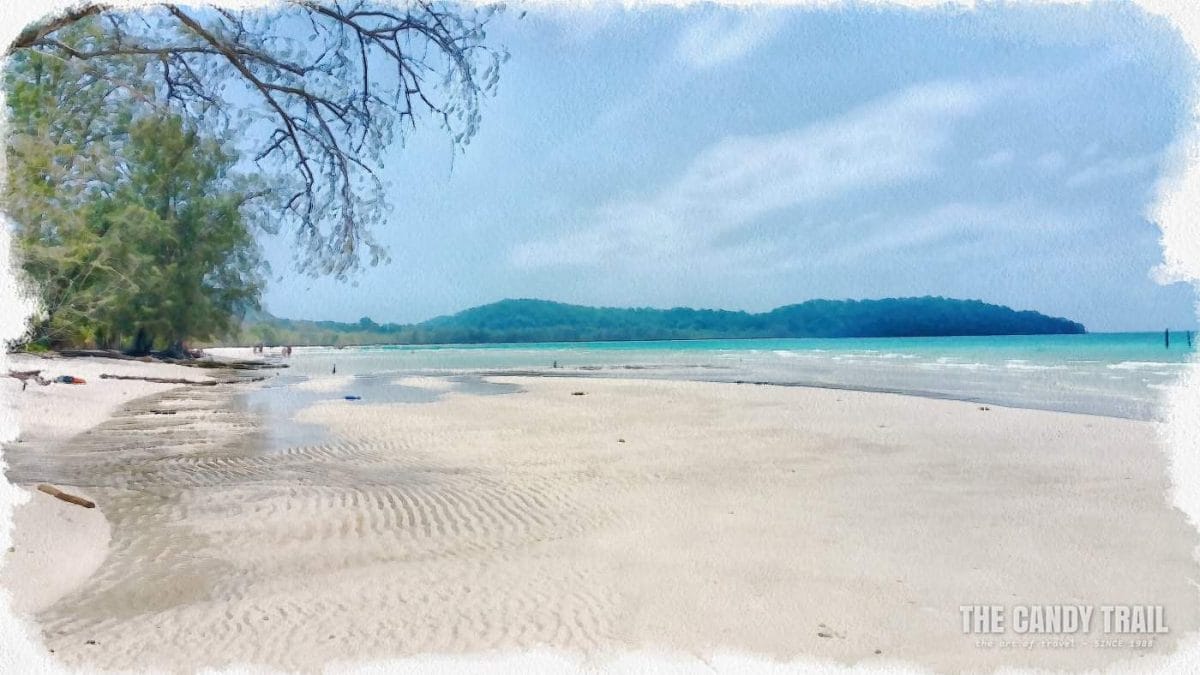 So after a blitz of brilliant temples at mighty Angkor (my 3rd visit since 1994), Wei and I headed south to the coast. To laze.
To eat. To sleep. To swim. To drink beer. To make love.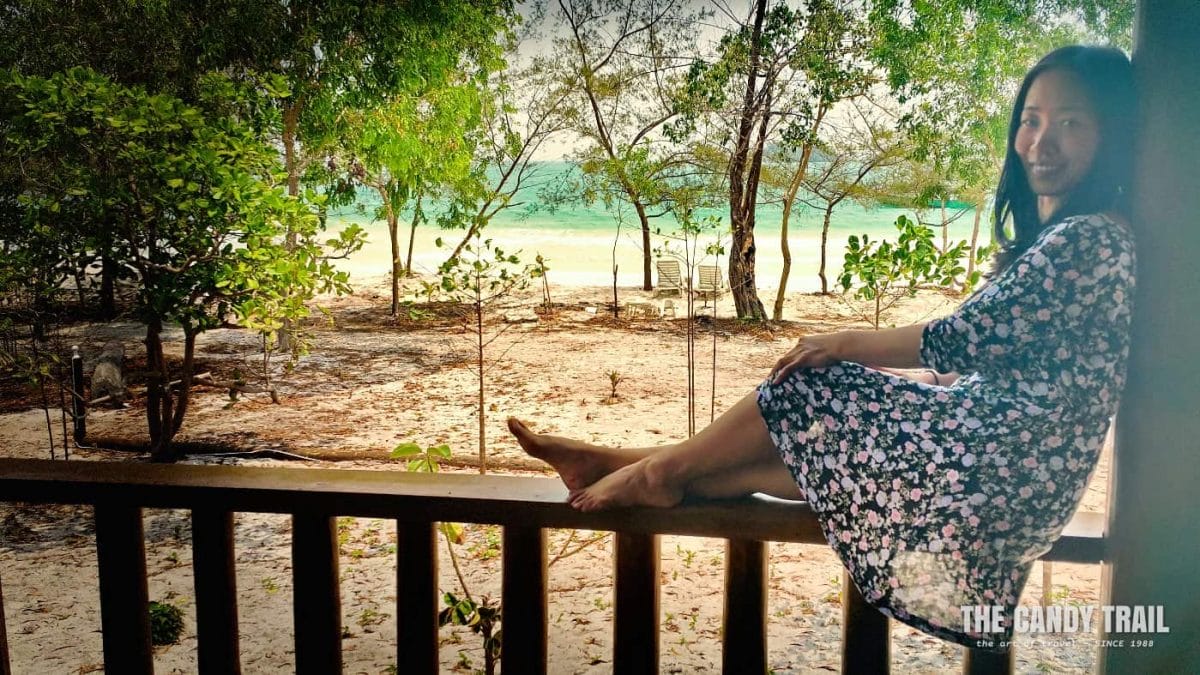 ---
4K Beach on Koh Rong Island – TRAVEL ADVICE
---
Firstly, this has to be said: There are amazing tropical beaches everywhere.

And I've been to my fair share from Nicaragua to Nigeria, Thailand to East Timor, Easter Island to India, etc; so, don't let web hype convince you of the best places to go – because there's 1000s of choices!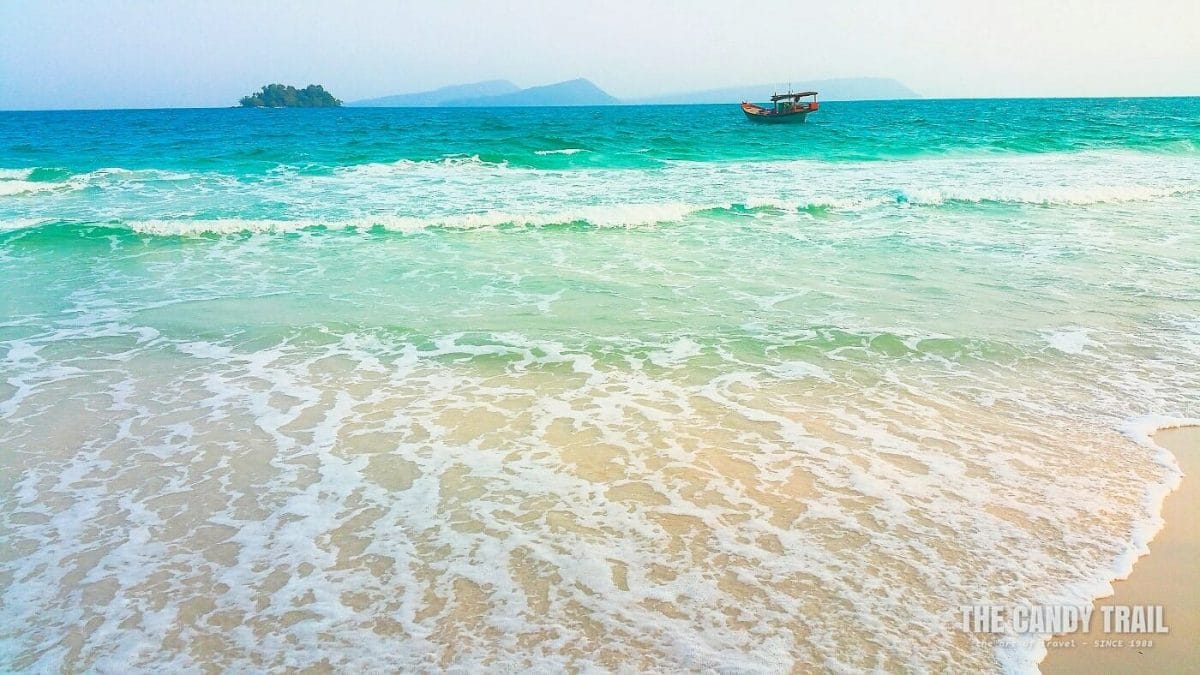 However that said, the islands of Cambodia are worthwhile – until mass tourism arrives, which it will, so get there soon.
4K Beach is awesome – for now (in 2016, only a couple of guesthouses on the entire beach but I see on the web that things have developed further).
How to get to Koh Rong Island
Regular high-speed and slower ferries leave from the mainland at Sihanoukville a few times per day. Prices for fast boats are $10 one way.
Once on Koh Rong, resorts and guest-houses can pick you up by longtail boats to take you to the remoter beaches. There's zero vehicles – no tuk-tuks; foot is also variable, if your backpack is light.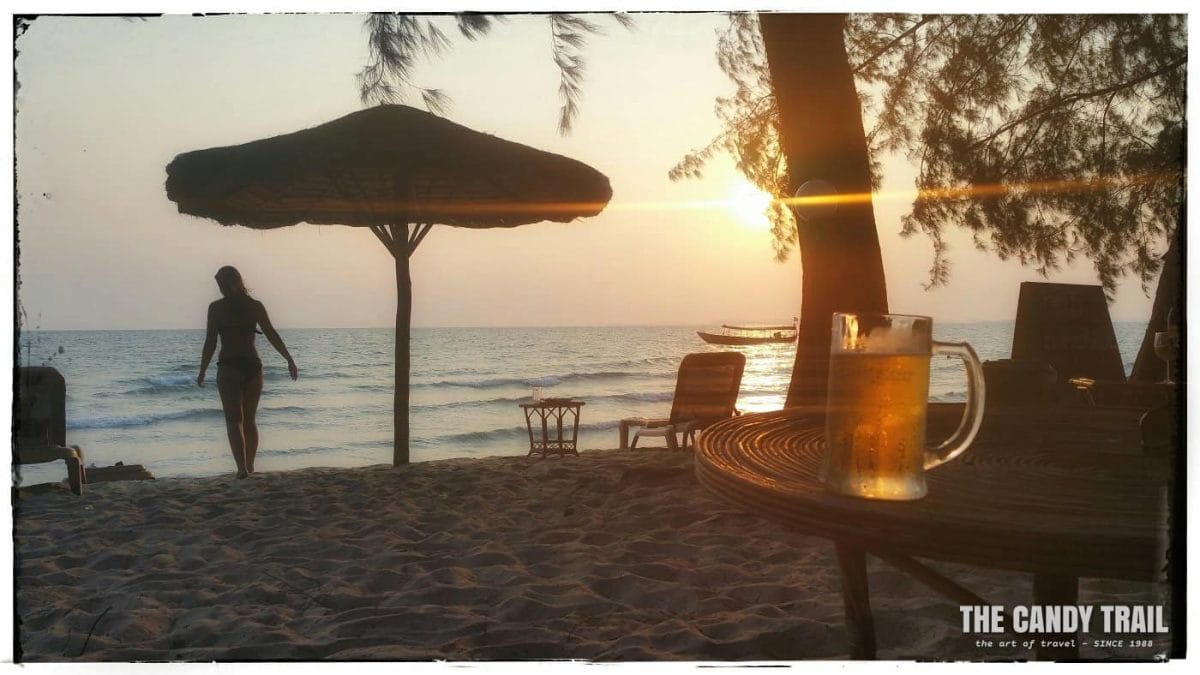 Travel Tips for 4K Beach
1. Take mossie repellent as sandflies can be nasty (although it wasn't an issue for us during the hot, windy season).
2. NO ATMS – take plenty of US dollars cash.
3. No wifi (at 4K Beach): buy local Smart SIM @ 2GB data for $5. Probably changed by now but having a SIM is definitely a plus.
4. Alcohol and great meals and other supplies can be bought at Koh Touch Beach easily.